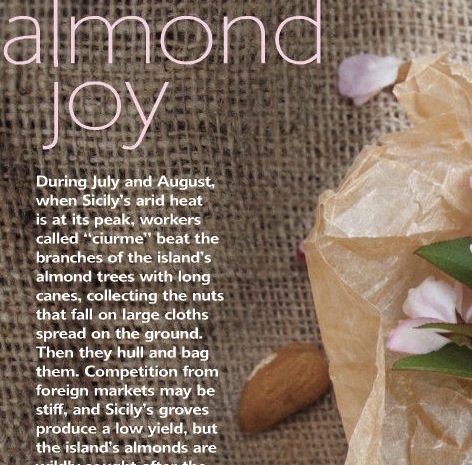 La Cucina Italiana, the venerable Italian magazine that all Italian cooks have read for generations (it started its publication in 1929), goes to Sicily and talks about almonds, Gustiamo's almonds. GRAZIE! It's a whole page of the magazine, July/August 2013 issue. Very appropriate, because this is the season when the almonds are picked in Sicily.

The article says: "We're partial to the Romana (almond cultivar – the one Gustiamo carries), which grows in the countryside surrounding Noto and Avola. It's so rare, it's protected by the Slow Food Presidia…" So true. When I talked to Concetto Scardace (click here to hear what Concetto says, in Italian), the young and passionate farmer/representative of Almonds from Noto's Slow Food Presidia, he said that the other "commercial" varieties of almonds are perhaps better looking but not as good, or as Concetto says, they are "belle di faccia ma brutte di cuore". On the other hand, the Almonds from Noto are "brutte di faccia ma belle di cuore", meaning that the almonds from Noto have the most intense almond taste. Gustiamo carries almonds from Noto both peeled and unpeeled.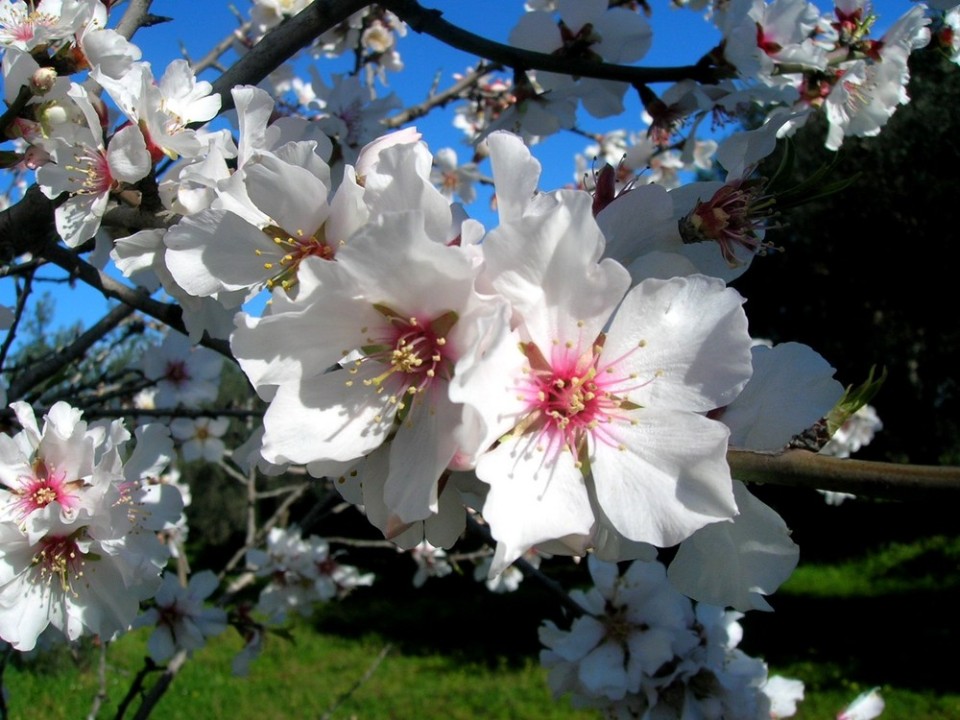 As La Cucina Italiana says: "this pointy, irregularly shaped nut is beloved by confectioners because it's ideal for sweets such as marzipan and other Sicilian desserts." I am not a chef and I don't make marzipan, but I do eat and love our almonds, just as they are, with my aperitif. They also look and taste great on a cheese plate. Finally, I also just discovered pesto alla trapanese, which uses them. Good thing they are so good for you.