In their tiny (and yellow!) pasta factory near Pisa, the Martellis make pasta the same way their precursors have been doing since 1926. The secret to their success is their adamant respect for traditions. Yet, 10 years ago a big change revolutionized the life of this pasta making family: a new shape was born!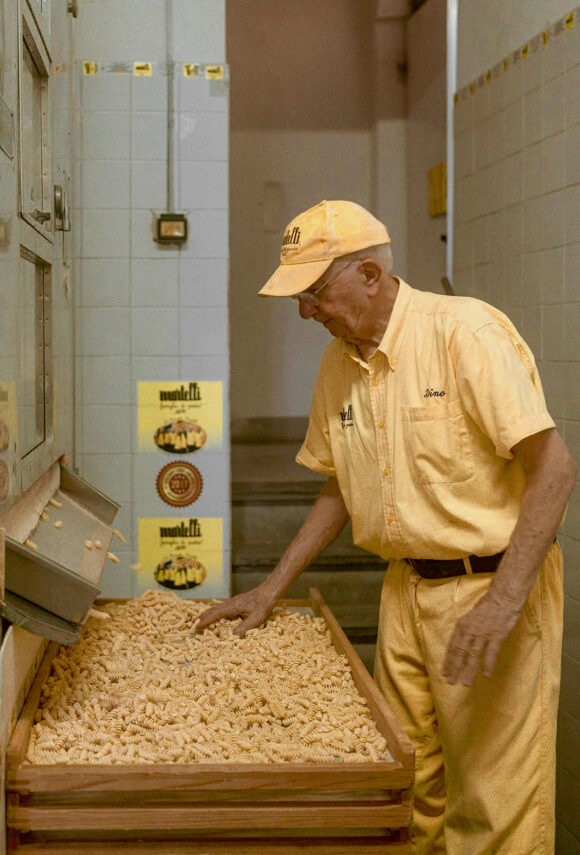 After decades of just Spaghetti, Spaghettini, Maccheroni, and Penne, Fusilli di Pisa came into the world. The Martellis waited 87 years to create a new pasta, so it had to be a statement shape.
Fusilli Martelli are a true Toscana icon: hold one and you'll notice how it's a symbol for the leaning tower of Pisa. The spiral staircase leading to the tower top is made of 7 loops, just like the corkscrew shape of Fusilli.
A unique twisty pasta made with the tried and true Martelli signature method:
• semola from Toscana guarantees the intense grain flavor of good wheat
• slow extrusion through bronze dies creates an unparalleled porous surface
• 50 hours of drying at the lowest temperature (91°-96°F) create a high-quality gluten that ensures supreme digestibility
Buon compleanno, Fusilli di Pisa Martelli! No better way to celebrate your chewy + saucy first 10 years of life than with a bowl of Pasta al Pesto!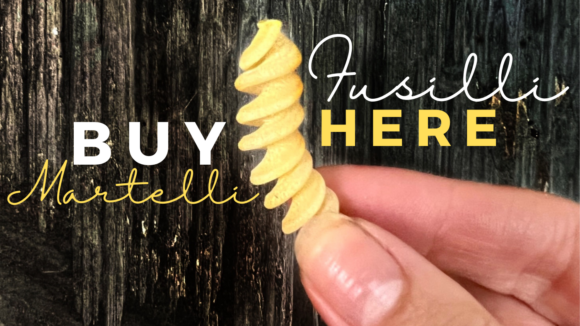 Olive Harvest Update
The 2023/2024 olive harvest is proving to be a very challenging one. Climate change is playing havoc with the production, causing a scary shortage of olives in the main producing countries Spain and Greece. Prices are fluctuating like never before and small producers don't know what to expect.
One thing is for sure: if EVOO prices look too good to be true, it is because they most probably are. Watch out for EVOO scams, in these months more than ever!