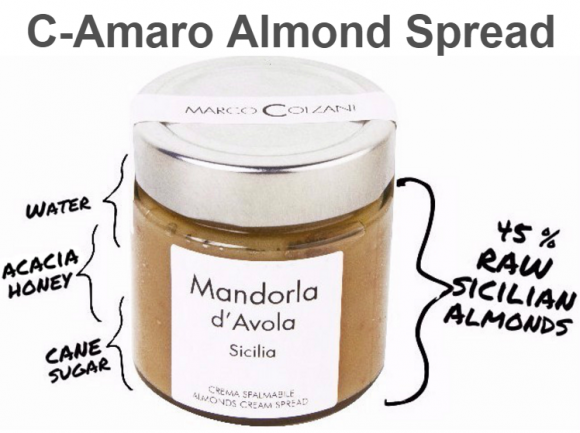 It's here. Almond fans and Marco Colzani fans alike have been asking for this product for months. This is Marco's almond spread and it is the most delicious and almondy tasting product available in the USA, imho.
Why does it taste so almondy? Because it is full of real almonds and little else. The only ingredients in this spread are raw almonds, acacia honey, water, and cane sugar. The almonds aren't toasted, they are raw, which gives this spread a fresh, sweet, profoundly almondy flavor. Not to mention, the raw almond maintains all of its healthy vitamins and minerals!
Marco doesn't choose his raw materials lightly. Whether it is Cacao Beans, Pistachios, Hazelnuts, or Almonds, he creates a finished product that is really a celebration of Italy.
There are so many uses for this Almond Spread; yes, including straight with a spoon 😉 It makes for an amazing breakfast on fresh bread and it is perfect for making almond milk and as an ingredient for baking!