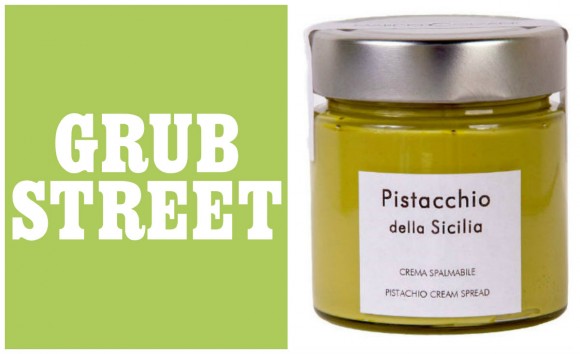 When Grub Street released its "Next-Level Breakfast" food list. We were expecting to see astronaut space food and liquid nitrogen. Instead, they went old school with a Sicilian classic, Pistachio Spread by Marco Colzani. As Signore Crowley says:
"Everyone loves Nutella, even if it's the poster child of industrial sweets, so Grub happily suggests checking out this amazing spread from Lombardy chocolatier Marco Colzani. It's made with nothing but pistachios, olive oil, and cane sugar, with a little bit of sea salt to balance the sweetness. It is also ideal for stuffing in pancakes or even spreading on some leftover baguette."
Grazie Chirs! It is one of our favorite breakfast foods, glad that it is yours too.