February has been a fantastic month at Gustiamo. Believe it or not, we are still basking in the glow of our NBC Today Show appearance, also BYB Olive Oil Fridays have been a big hit, and to top it off, we were mentioned in the WSJ! Being February, of course, it was a chocolate-flavored mention, they said: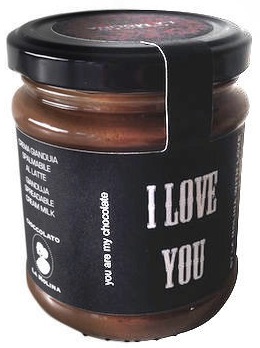 "..there's another way to get your chocolate-gone-nutty fix, and that's with Nutella, the classic chocolate-and-hazelnut spread. But there's a grown-up alternative to the kiddie favorite: La Molina's spread ($26 a jar, available through Italian importer Gustiamo), a version that's less sweet but more intensely chocolatey than Nutella."
Not to mention this chocolate hazelnut spread is made by a wonderful small chocolatier in Florence, read all about La Molina here!