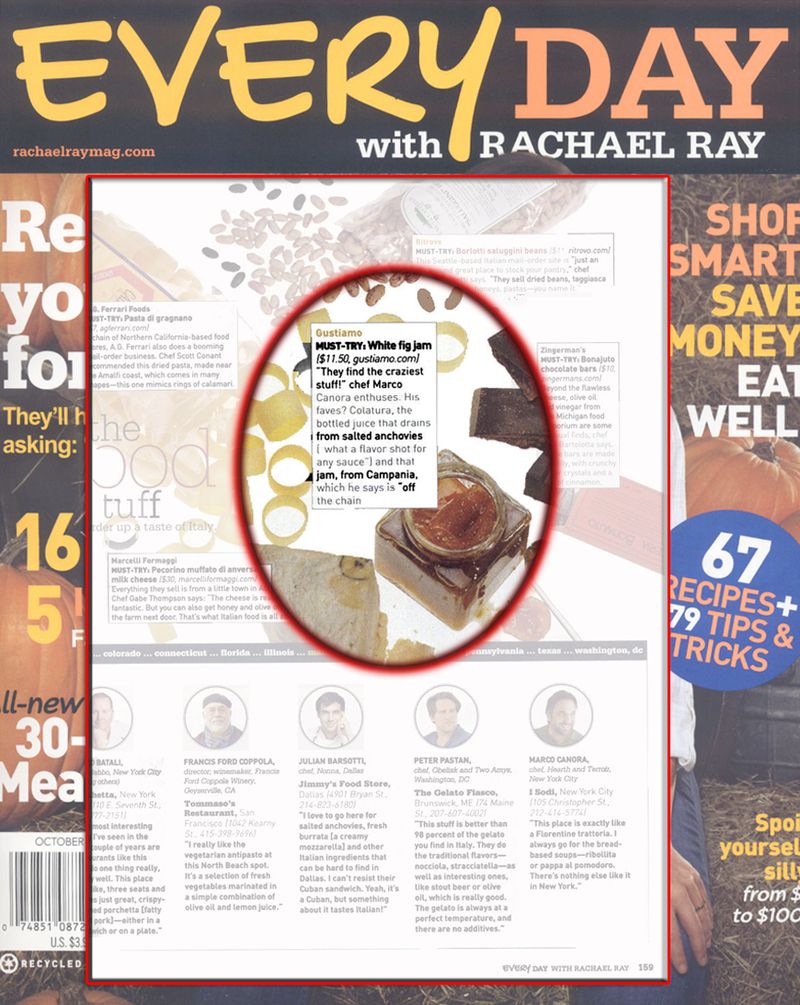 Chef Marco Canora, asked by Rachel Ray to mention his best foods says: Gustiamo! the article continues: They find the craziest stuff! chef Marco Canora enthuses. His faves? Colatura, the bottled juice that drains from salted anchovies ["what a flavor shot in every sauce"] and that jam, from Campania, which is "off the chain".
For those of you who are not able to identify THAT JAM, it is the DOP white cilento figs jam made by Francesco Vastola of Maida farm.
I am personally addicted to both, colatura and figs jam. Not together, though.
and here is the promotion: 20% off colatura and figs jam until sept 30th or supplies last. magic word is "canora".