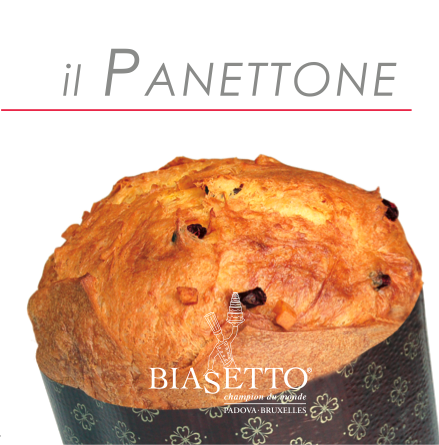 Talking with a mouthful of panettone takes some effort, but somehow, the people we know manage to say the darnedest things the first time they try Biasetto Panettone. "This is heavenly", said our colleague Elliot; "I realize I've never had a good panettone in my life other than this one," said our friend Nicoletta; and "I feel like I'm eating a sunny-day cloud," said our colleague Danielle.
But Chef Luigi Biasetto says it best when he states that "Panettone e' il dolce migliore nel mondo" or "Panettone is the best dessert in the world".  And his Traditional Panettone  is the best of the best. Why? Well, if it tasting like a "heavenly cloud" isn't enough for you, here is a list of Italian reasons why this Panettone is so delectable and also, so expensive:
-Stone Milled Flour from Padova
-Fresh eggs from Padova chickens
-17 year old mother yeast, she lives in Padova
-DOP Acacia honey produced in the Italian Alps
-Candied Orange peel from Sicily
Anything else, would be a compromise.