Everyone is so obsessed with panettone these days, pandoro doesn't get talked about enough! Of course when master pastry chef from Padova, Luigi Biasetto, was visiting NYC, the Modernist Breadcrumbs Team of Heritage Radio wanted to meet him. Everyone met here, at the Gustiamo warehouse in the Bronx,  to talk about Biasetto Pandoro.
We all know that panettone is extremely difficult to make, but so is pandoro!  As show host, Michael Harlan Turkell, says, "pandoro is a particular and complicated bread. So much so that today very few artisans, bakers, and pastry chefs are able to make it." And he goes on to explain that, "in pandoro there is a sweet levain and in panettone a sourdough, also the sensation of fruit. In panettone there is fruit, grapes, candied fruit etc. In pandoro there is only butter and a lot of vanilla and many more eggs. "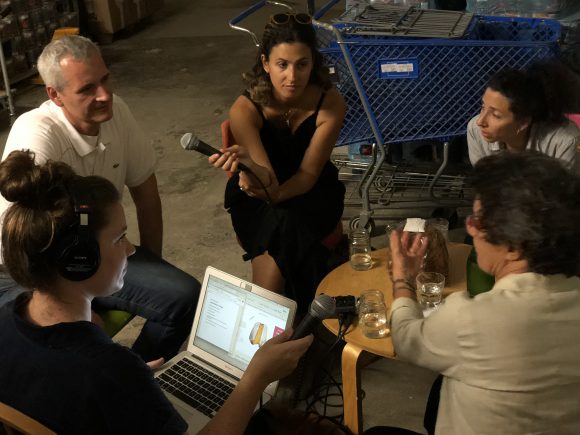 Also the smell of pandoro is distinct! As show host, Jordan Werner Barry, says, "pandoro has an aroma that makes it a real star."  It's true, there is nothing like the buttery sweet smell of a pandoro.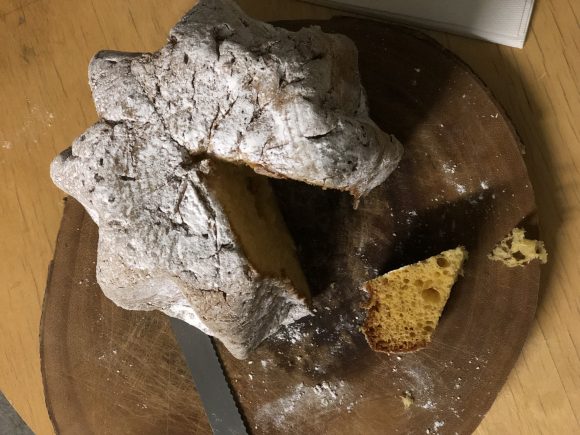 So why does pandoro get talked about so infrequently? Jordan hits the nail on the head when she says, "Making pandoro is a long and complex process that few want to."
Luigi, we are so happy that you have mastered the long and complex pandoro process!
Listen to the whole Modernist Breadcrumbs Podcast episode here (minute 33:02 is when the Chef Biasetto part begins).