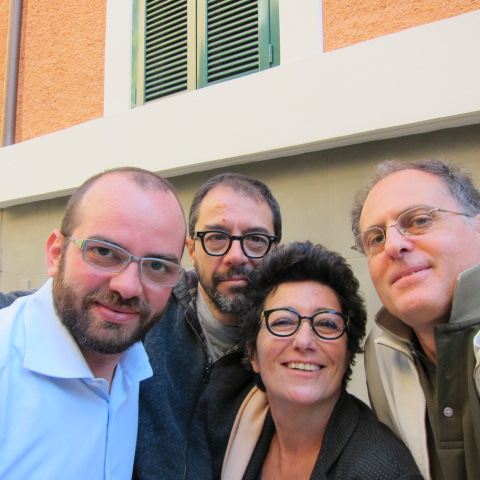 These are our good friends of many many years! These are the people who keep telling us Gustiamo needs a new website. Fantastic photos of our fantastic products, more enjoyable experience from touch screen devices, integrated communication of Italian style and culture, easier shopping experience on gustiamo.com, better shopping cart.
What else? Any suggestions are welcome!
From left: Luca Pelini, expert in online marketing; Pippo Onorati, the graphic designer and project director; Adriano Cosi, the official photographer.
They, of course, know perfectly and love all our foods and the heros behind them, the artisans. Grazie a tutti!