Gustiamo's very own Gloria recently went to visit Nettuno, the anchovy and colatura company, on the Amalfi coast. She wrote all about her experience in Cook_inc. Officina Internazionale di Cucina. 
Gloria met with Giulio Giordano and she learned that "since 1950, the Giordano Family has been producing salted anchovies and colatura in their small workshop at 62 Corso Umberto I in Cetara."
Giulio told Gloria that, "colatura was eaten in Cetara only in the winter, when there was no fresh fish; people ate it for Christmas Eve." Now, thankfully, it is served all year round.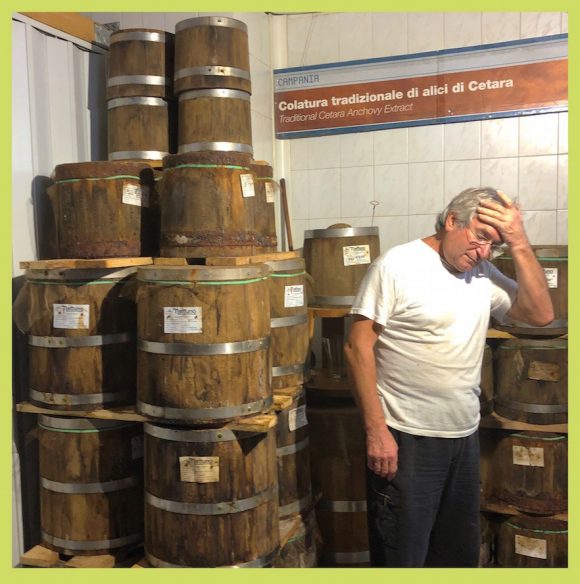 Gloria and Giulio's favorite uses for Colatura? With Spaghetti from nearby Gragnano (cooked without salt) with EVOO, garlic, and parsley. Or  with steamed vegetables, think potatoes and herbs. Or add it to ANY fish dish!
Want something more audacious? "O' sang 'e Maria is the Cetarese version of the Bloody Mary, created by Chef Pasquale Torrente of Il Convento in Cetara. He substitutes colatura for salt."
Giulio left Gloria with some important life advice: "The #1 rule of colatura is that you keep it out of the fridge."