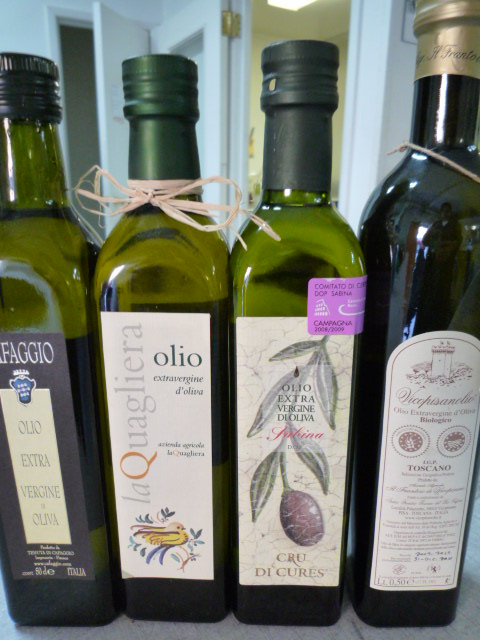 These ev olive oils were sent last week to Pomona, in California, to participate to the Los Angeles International Extra Virgin Olive Oil Competition, an annual event since 2000. They expect some 500 different olive oils from all over the world. That's a lot of olive oils to taste. We are doing tasting of all our new olive oils in the warehouse these days, and after 3-4 tasting I already get confused. I hope there are a lot of judges at the LA Competition!The oils that are running for the gold are:
Tenuta di Cafaggio: from near Siena by Enrico Benci.
La Quagliera: from Abruzzi by Prisca Montani.
Cru di Cures: from Sabina by Laura Fagiolo.
Vicopisano: from near Pisa by Nicola Bovoli.
We kissed the bottles before we shipped them to to the West Coast. Good luck to them! Winners will be announced June 19th. Stay tuned.