You know what day it is? We are so happy we are not out there being trampled. Instead we are finishing up our gustigifts.
Teleporting to Gustiamo's Gift Central looks something like this: shelves stocked with eco-chic crates brimming with Italy's Best Foods, painstakingly wrapped.
Ah the dilemma to decide what goes in which crate… Pasta, pandoro, pomodori, porcini? What would I want for myself? TUTTO. Finally it's done and we are ready!
Get out your sheet of paper, make your list, make someone deliriously happy – nothing will go to waste and food memories are the most lasting ones.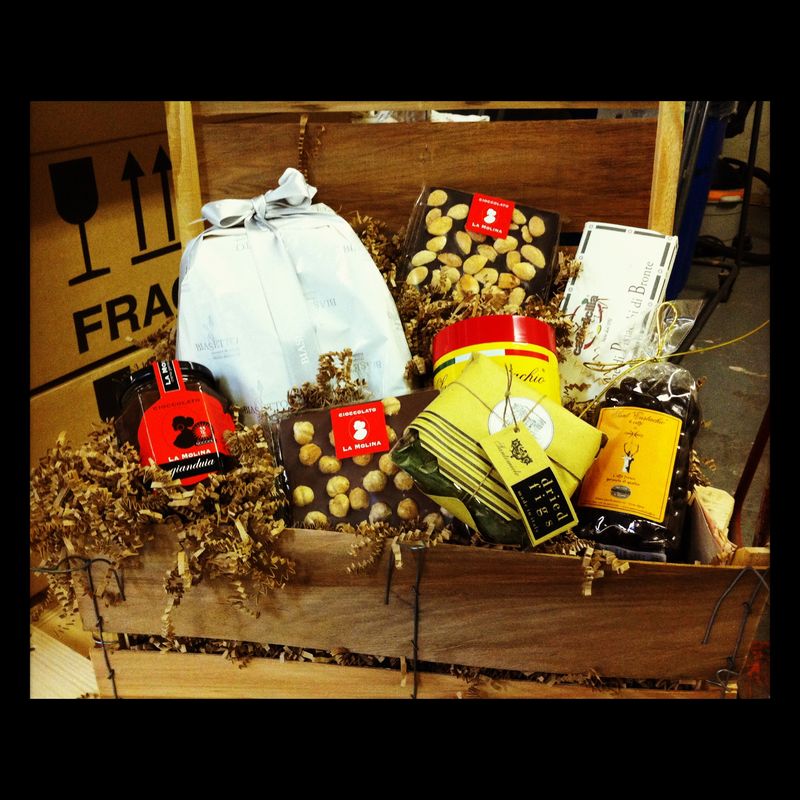 Pick a wood crate OR our functional cardboard box, we will fill it with gusto and attention.
If our labor of love selection is not what you had in mind, we'll help you make your own.
If you haven't the faintest idea of what to pick, ask us, we have too many. Call us @718-860-2949 and we'll guide you to our classic Italian foods and through the more obscure ones.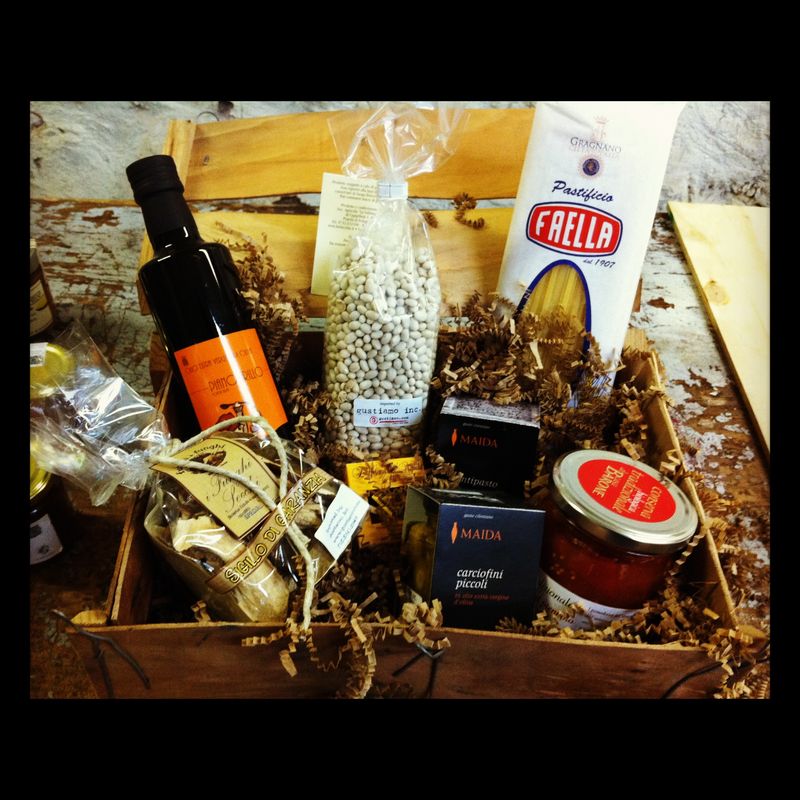 December 17 last day for ground shipping. December 19 last day for overnight shipping.
Don't be the one who hesitates – this is a pain free gift session and the Italian experts will hold your hand. Italian food experts @ 718-860-2949. We'll get it done in one shot.