Gustiamo loves Small Business Saturday! It gives us a chance to open our doors and invite Italian food lovers in the Tri-State area to come meet us, taste Italy's Best Foods, and learn about Extra Virgin Olive Oil.
Gustiamo is a true small business, we are an independent importer of only the best Italian foods made by passionate Italian food artisans, like pesto maker Roberto Panizza and torrone makers Carlo and Corrado Assenza.
Gustiamo's fabulous Italian open warehouse only happens once a year, and it is going to be great! Sant'Eustachio coffee from Roma will be flowing, we will be tasting delicious foods, and Alice will be leading us in EVOO tastings. This year on the program we have: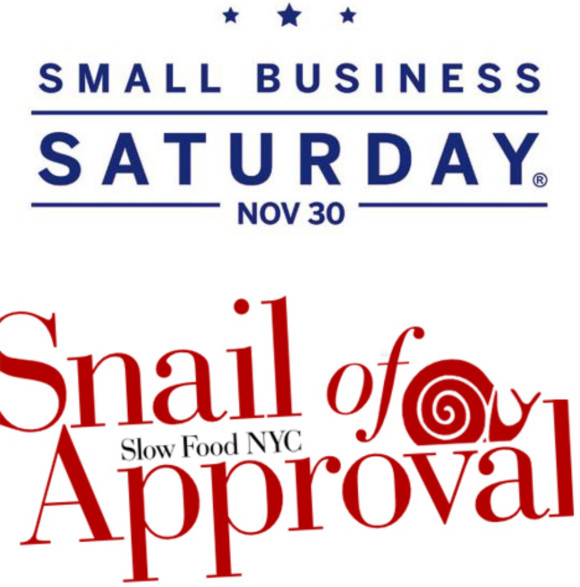 – Great Discounts + 10% Off Everything + No Shipping Charges!
– Guided Olive Oil Tastings at 11 am and 3 pm!
– Facebook, Twitter, Instagram CONTESTS!
#GustiOpenWarehouse #SmallBizSat #ShopSmall
Gustiamo is an official participant of AMEX Small Business Saturday! And as always, Gustiamo is a Slow Food Approved business! Let us know if you are coming! RSVP on Facebook!