From their website: "Good Food Jobs is a gastro-job search tool, designed to link people looking for meaningful food work with the businesses that need their energy, enthusiasm, and intellect. We post opportunities with farmers and food artisans, policy makers and purveyors, retailers and restaurateurs, economists, ecologists, and more." And much more, I add. In fact, not only do we always use GoFoJo when Team Gustiamo needs help, we always read their newsletters and gastro stories. Energizing, empowering and very very cool.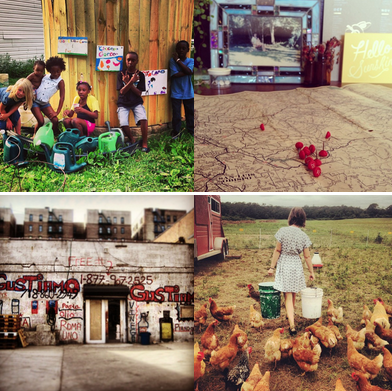 We participated in the GoFoJo #workitGFJ Instagram contest: post a picture on instagram and tell us how cool your office is. Gustiamo is very cool! In fact we were chosen as one of their top favorites, with 3 other very cool places.
But who won? Our friends at Bedford Cheese Shop posted a picture with Ice-T and they won. We know, it's hard to compete with Ice-T, but I'd say we came pretty close. Ice-T, next time you are in the Bronx, please do stop by.