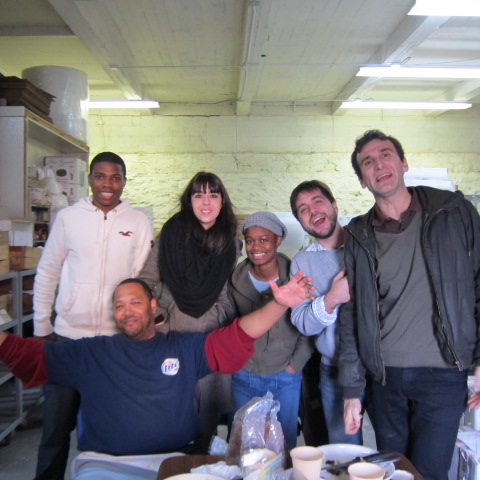 These are the people behind the beautiful boxes you are receiving this Holiday Season or the Gifts you are sending to family and friends.
From left: Antoine, Tony, Nicolette, Eunice, Stefano, Antonio. A moment of relaxation after some very hard work. Of course, by the lunch table.
From Gustiamo, we wish you a very Merry Christmas, Hannukah and Happy New Year! And grazie mille!
Call us all week, this week and we will include a surprise in your package. 718 860 2949!