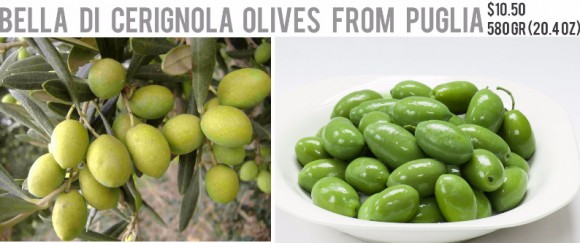 To have a "handful" of these olives, you'll only need about 3. They are huge. They're actually the LARGEST olives in the world.
They are tremendous in size and they are impressive in flavor. These olives are meaty. They are savory and sweet, at the same time. They have been known to convert olive skeptics into olive lovers.
Picnics, BBQs, late summer nights… you will not find a better table olive than these. Open the jar, ready to eat.