Did you know there's edible herbs growing along the Bronx River?  Just a stone's throw away from our warehouse, wild lambsquarter grows spontaneously along the Foodway of Concrete Plant Park. And it turns out, it makes a damn good pesto!
We got to share this pesto with the community during our cooking demonstration at the Bronx River Alliance "First Saturdays" event. We combined freshly foraged lambsquarter mixed with basil, pine nuts, vacche rosse cheese, and olive oil.  Busiate alla Bronx! A truly delicious sauce for Sicilian Busiate pasta.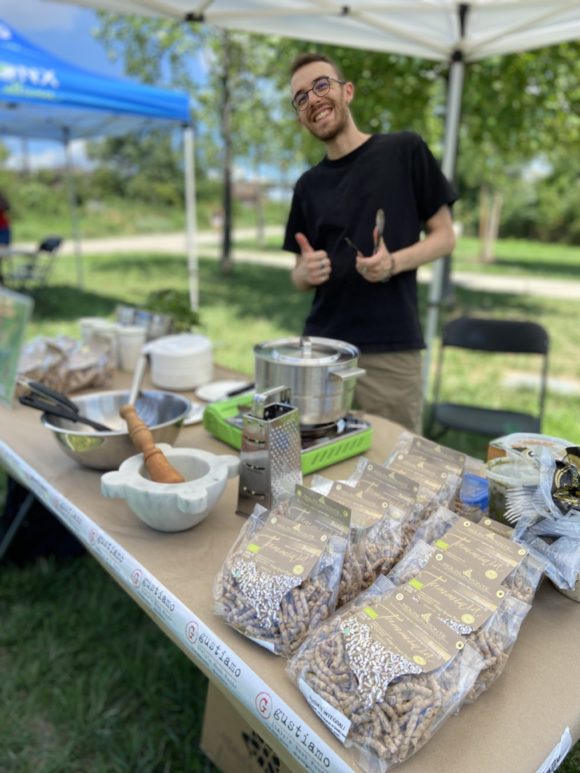 As a Bronx-based business, we love joining forces with our neighbors to help the Bronx thrive and shine! Among the Bronx River Alliance's many valuable initiatives, we were an immediate match for their project called the Foodway. Just one mile from our warehouse, the Foodway is one of New York City's only edible food forests. Essentially, it's a passageway of edible and medical plants within Concrete Plant Park. Plus, it's totally free and accessible to all members of the community.
Using products foraged from this area, we decided to host a cooking demonstration at the next community event. The idea was to inspire people to make something delicious at home using the herbs and produce growing in our own Bronx backyards.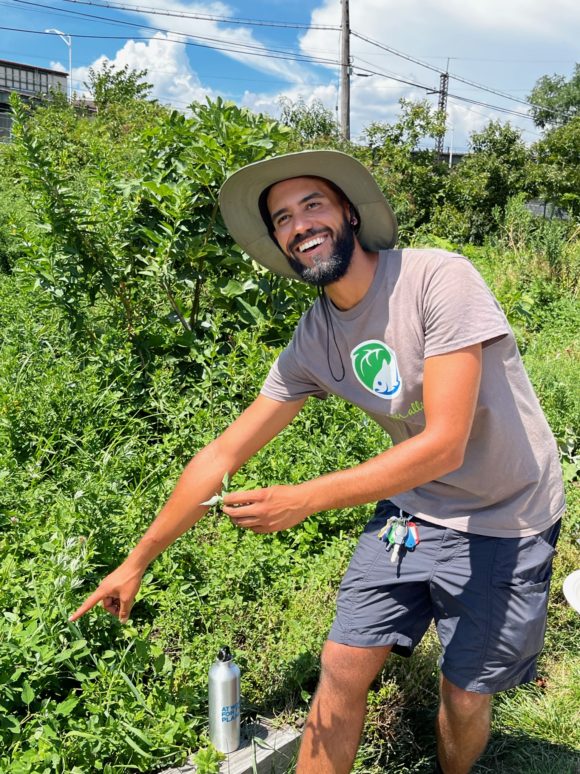 We went foraging along the Foodway with Foodway Coordinator Nathan and Community Outreach Coordinator Victoria, who showed how to recognize lambsquarter. Is there a more natural use for fresh herbs than pesto? We don't think so! This herb, sometimes called wild spinach, is a super nutritious plant related to quinoa. The youngest, most tender leaves at the top of the plant are the most delicious.
Pasta, pesto, and the Bronx: we had a blast! We served the Busiate to the tunes of DJ Uptown Vinyl Supreme, while local dance group Maz Arte performed in the background. The food really helped bring everyone together, so many people came up to talk to us at our booth and hear about what we do.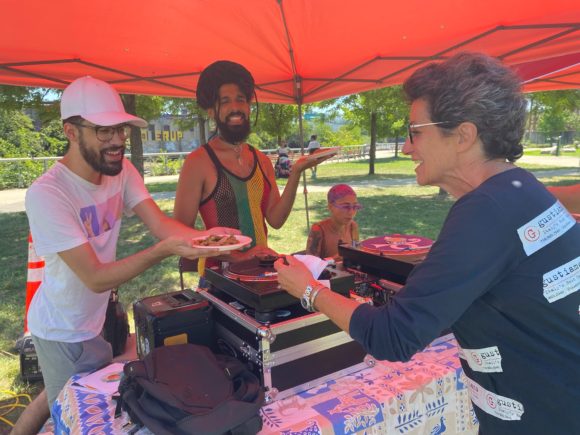 We really feel this is what the Foodway is for, to create shared experiences around a community resource. Much like our farmers + food makers in Italy, the people here in the Bronx understand the empowering impact of knowing where your food is from.