What should I use this oil for?
We get this question almost every day. Variations on this question include:
Is this oil for cooking?
You wouldn't waste this oil cooked in sauce, right?
Would this be an oil more for finishing only?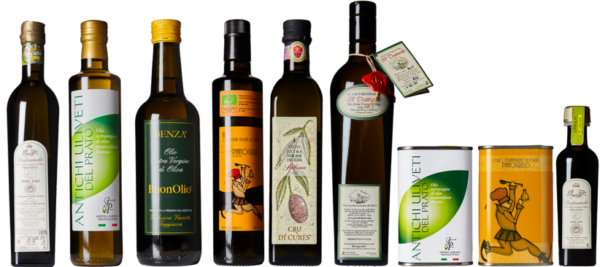 Gustiamo olive oils are for EVERYTHING. We want you to know that ALL the oils that we import and sell are selected because they are good for everything. All. The. Things.
From salads, to bread dipping, to sauteing, to frying, even to green superfood shakes — if that's what you're into!
It's too high quality to be used for cooking, you say?  Incorrect. Just the other day, the Gusti Team fried up some zucchine flowers from our green market. We fried them in Il Tratturello from Molise. You could taste the spiciness of the oil in the batter which made them totally incredible. They would not have tasted as delectable with a lesser oil.
Don't believe us? Take it from Del Posto. We were just talking to the their team at their Savuer Magazine dinner. They told us that they regularly cook AND fry in EVOO.
Here are 3 important things all Gustiamo oils have in common:
They are ALL Extra Virgin. No question.
They are ALL so well made that they stand up to heat (no, they don't smoke) and are also amazing for any raw application.
They are ALL made by people who own their own trees AND own their own olive mills, that means that 100% of the oil making process is controlled by them. No room for fake EVOO.