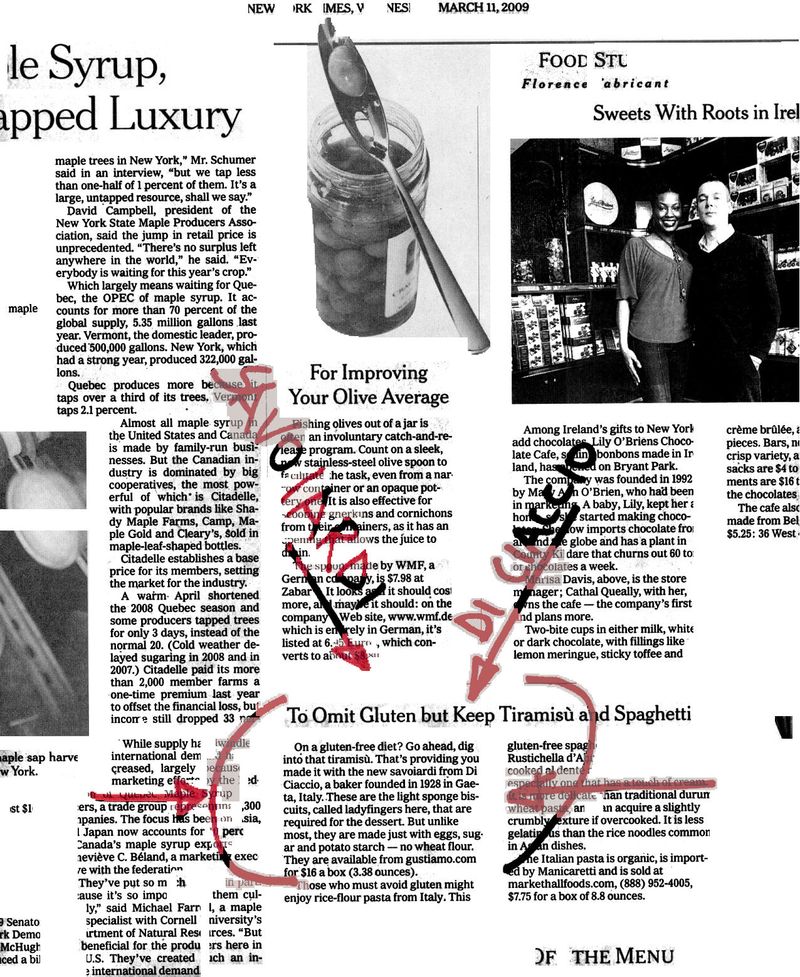 Evviva!!! Florence Fabricant wrote about the Savoiardi cookies in The New York Times. Bad scanning of the article on the left. Link to the article, here.
We just started importing the Savoiardi and other cookies (lingue di gatto, brutti ma buoni, fiori di mandorla, corrali kamut) made by master baker Antonio Di Ciaccio in his little shop in Gaeta. They are really delicious, fragrant and light.
The article in The New York Times was on prime location – page 3 of the Dining section but everybody missed it. Problem? Its title was "To Omit Gluten but Keep Tiramisù". Although there are approximately 3 million people in the United States who suffer from celiac desease, very few of them make Tiramisu' at home. (Not a problem! We are always happy to get Florence's attention.) Nevertheless, the cookies are now sold out. As soon as they come back, we'll share the real Tiramisu' recipe from our friends at Sant'Eustachio. Stay tuned!