Chefs love San Marzano tomatoes. That's old news. So it's no surprise that the "King of Tomatoes" pepper the storeroom shelves in FX's new series "The Bear". In this fictionalization of a professional kitchen, culinary wonder Carmy Berzatto swoops in after a stint at an unnamed "best restaurant on Planet Earth" to turn around his family's struggling restaurant. As a chef laser-focused on quality and precision, the omnipresence of San Marzanos throughout his kitchen makes perfect sense. 
Ashlie Stevens hones in on this trope in her salon.com article: "The real star of FX's 'The Bear'? San Marzano Tomatoes." In so many cases, the "secret ingredient" in an excellent dish is a can of San Marzanos.
It turns out, San Marzanos are a huge plot point in "The Bear". We won't spoil the surprise, but chefs (fictional and otherwise) prefer San Marzano tomatoes for good reason. These fleshy, sweet tomatoes are just perfect for all manner of recipes. They're even the key ingredient in one of the show's most pivotal dishes, Family Meal Spaghetti.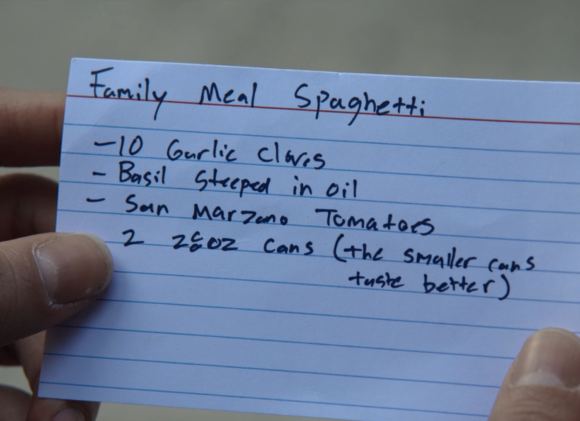 "They (San Marzanos) are known for being fantastic in sauce for the fact that they're flavor-dense in a meaty but mild way with a natural lower acidity that lends itself to being simmered in sauce —important because tomatoes can get more acidic with prolonged cook time as the liquid in them reduces" – Food Writer Su Jit Lin
If you're a discerning tomato consumer, you'll notice that the tomato cans Carmy reaches for to make Family Meal Spaghetti are actually San Mericans. This is simply a name developed for a US-grown variety of San Marzano tomatoes. In fact, this brand used to label their product as "San Marzano", but has since changed their labeling.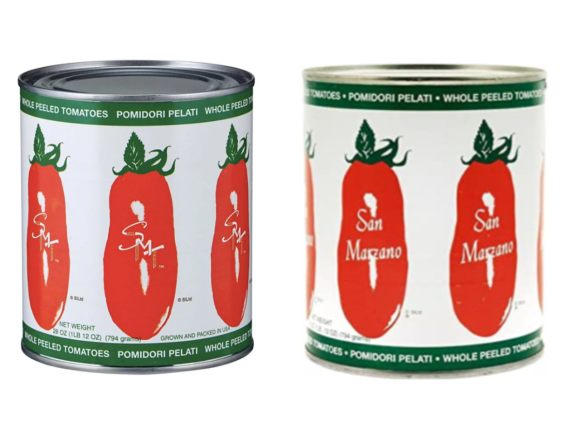 You won't get that characteristic flavor and texture with an imitation. We'd bet "Family Meal Spaghetti" tastes a lot better with the real thing. So if you want real San Marzano tomatoes, you have to look very closely at the packaging and, as always, know where your food comes from. Our DOP San Marzano tomatoes come from Danicoop, the cooperative of farmers located in the Agro Sarnese Nocerino aka real San Marzano land. And yes, we've even got those 28oz or 14oz cans you'll need to make Family Meal Spaghetti.