Mullet Bottarga.
What exactly is bottarga? Bottarga is salted and dried fish eggs. In this case, mullet fish eggs. It can be grated or sliced and incorporated into many dishes that call for a fishy but elegant flavor kick.
Fun fact, the Italian name bottarga comes from the Arabic bottarikh which means, well, salted fish eggs.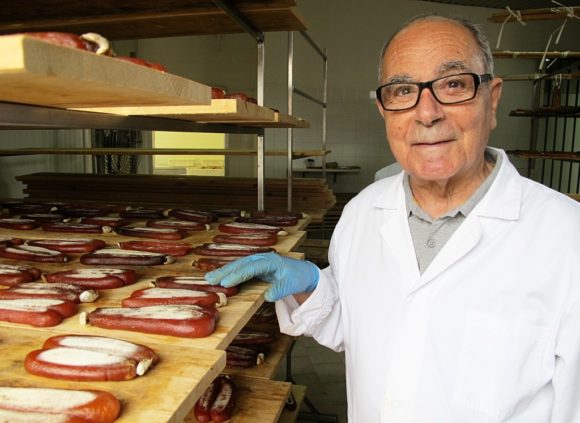 Meet Mario Manca, he's our bottarga maker in Sardegna. He's been running his bottarga company, Oro di Cabras, for almost 50 years. He and his company are among the few who have maintained the antique tradition of preserving mullet fish eggs in Sardegna.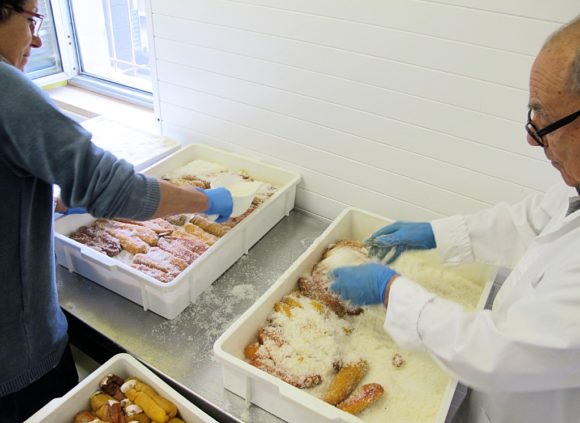 Even though Mario's the boss, he helps with daily bottarga production.
Mario is the salter. This is his job on the bottarga line every day. The raw bottarga stays covered in sea salt for hours before the drying process begins.
(That's our Beatrice in the pic above, she was Mario's helper for the day.)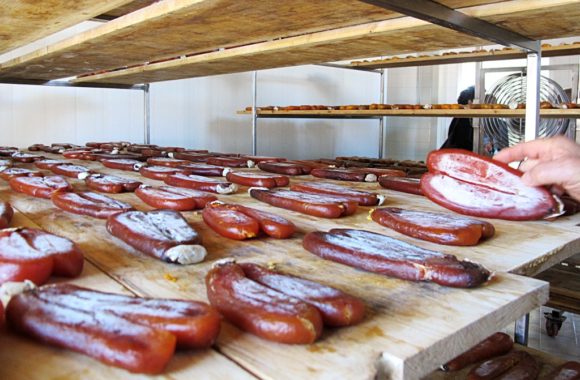 The bottarga is dried on wooden boards for 10-30 days (the exact number of days depends on the weather). The bottarga is turned over twice a day to ensure an even final consistency.
The most important thing about bottarga drying is the air quality. Mario's bottarga is always dried in the natural air. Windows are left open in the drying room with just a simple fan blowing (check out the fan in the pic above).
That's how Mario's bottarga develops its amber color and a savory, briny taste. His bottarga is always well-dried. It is never bloated with water.