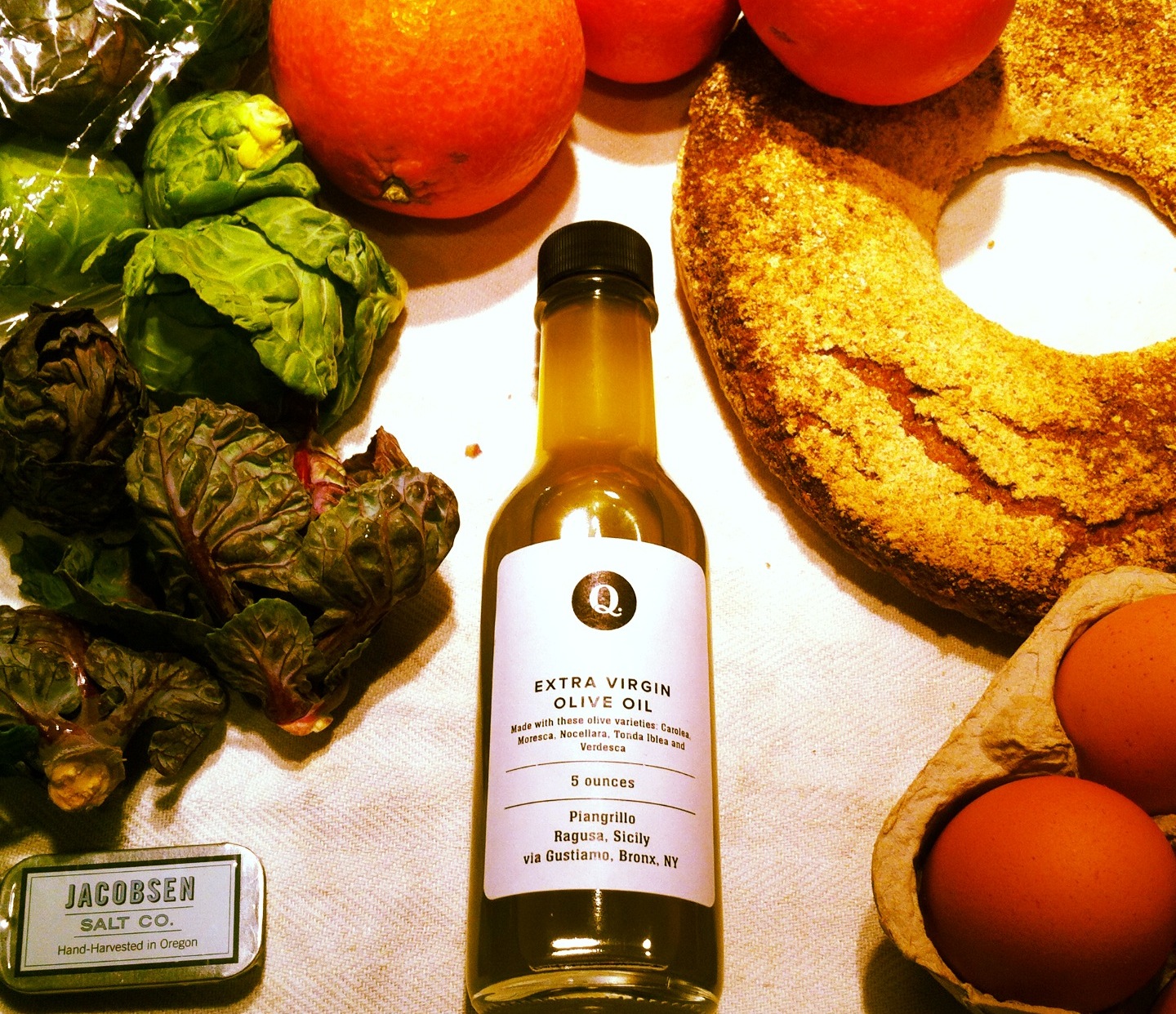 I LOVE Quinciple, and I want Gustiamo to become their outpost in the Bronx. Kate, you ready?
What is Quinciple? You subscribe and you receive a weekly package at home, full of the best artisanal foods (mainly from America, but also from other parts of the world – wherever good and honest food can be found). Sorry, for now, they only deliver to Brooklyn and some parts of Manhattan. But they are expanding fast and soon they will cover the world! In the meantime, let me repeat, Gustiamo is ready to help at covering the Bronx!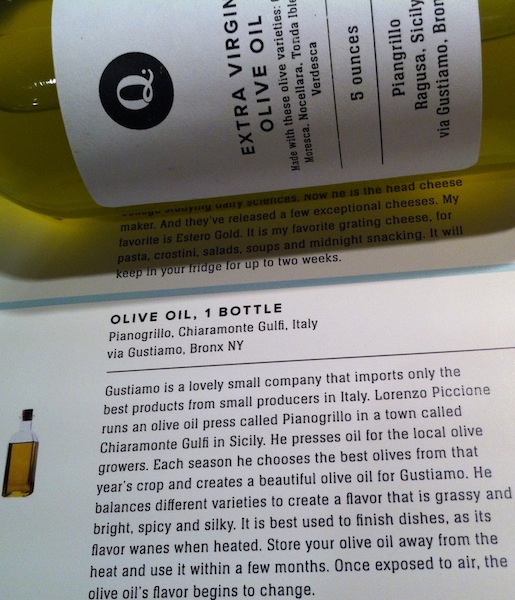 How do I know Kate, Quinciple's founder and brave leader, selects only the best food? Because I'm among the lucky subscribers and because, when it was the time to select the best extra virgin olive oil, she selected Pianogrillo for Gustiamo, which she sold in small, cute bottles. Very good choice. It's not only the food that you receive that makes you "OHHH" every time you receive your Q box; Kate personally prepares recipes and fantastic descriptions of each individual product you find in the box. This, to the right, is Pianogrillo's description. Very well done. Grazie. Again, when do we start in the Bronx? What am I making tonight? Salad with Scarlet Turnips and Shitakes. It sounds delicious.