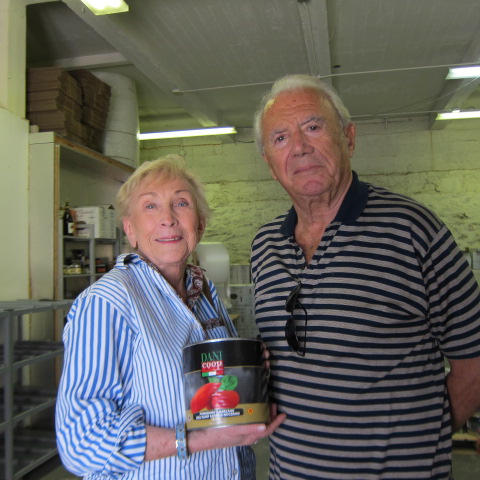 Remember Patsy's? Remember Grimaldi's? Legendary pizza places in NY!
Patsy Grimaldi is now opening a new pizzeria under the Brooklyn Bridge, again. In exactly the same location as the original Grimaldi's (later sold) was. Patsy is shopping for real San Marzano Tomatoes and came to see us in the Bronx.
They said that all they have tasted, until today,  was crap. Left, Carol and Patsy Grimaldi. It will open mid September, the name is Juliana's and the pizza is already very promising!