Team Gusti just visited Modena. We consumed kilos of tortelli, climbed the Ghirlandina (we're still sore), ate at Osteria Francescana; and most importantly, we went deep into the world of Traditional Balsamic Vinegar. We hung out in the trebbiano vines, tasted Traditional Balsamic right from the barrel, we slept IN THE ACETAIA (smells amazing btw), and we ate Traditional Balsamic on everything from salmon to gelato.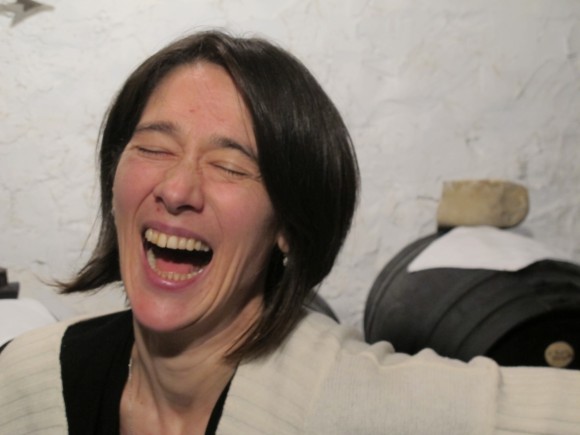 In the small town of Vignola we were in the hands of our fearless balsamic leader Mariangela Montanari. We love this picture of Mariangela, it totally sums up her personality. She epitomizes positive energy and she always has balsamic on hand and ready to accompany whatever you are eating. Basically, you wish that Mariangela was your best friend.
Mariangela runs her family's balsamic production at La Cà dal Nôn. She knows everything, EVERYTHING about good balsamic. She is a balsamic heroine. We love her because she is not afraid to speak out against bad balsamic and the fraudulent practices she sees in Modena.
So what else did we do with Mariangela besides talk balsamic? We partied! Mariangela threw a Balsamic Bash. She invited all the good food people within a 100 km radius of Vignola. It was like an Emilia Romagna who's who plus the Gusti Team and Pamela Sheldon Johns (who was our epic road trip companion, not to mention balsamic expert herself.)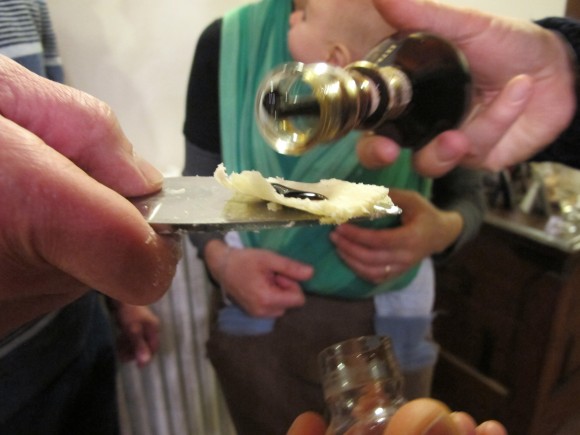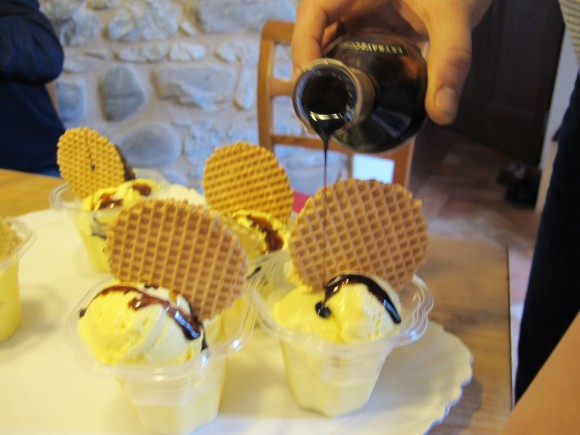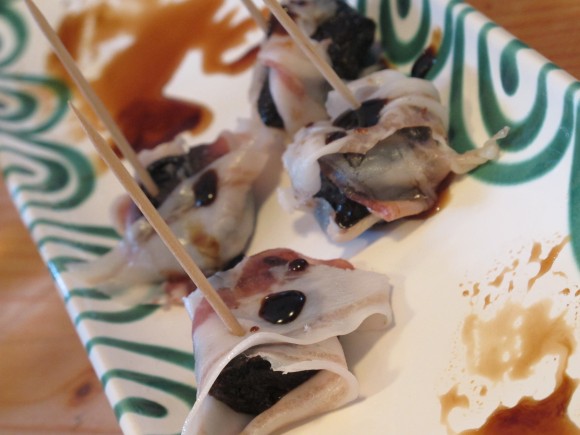 Mariangela cooked a balsamic feast. She taught us that there is a golden rule for using Traditional Balsamic Vinegar: pair it with food that is fatty or salty. Here are a few examples: