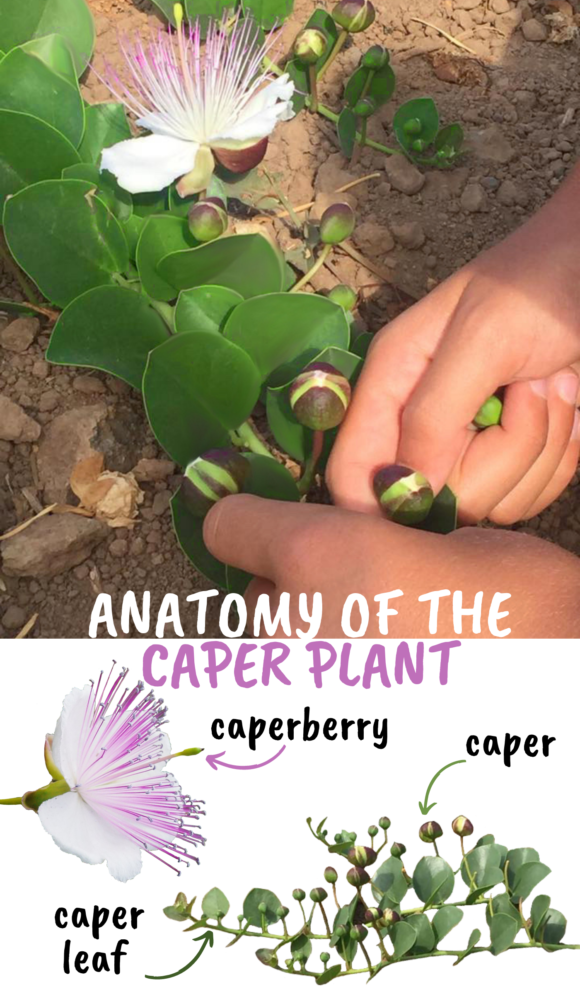 Look at this stunning caper plant, live from caper season on the tiny island of Pantelleria. This photo comes directly from Gabriele, our caper guy at La Nicchia.
There's no place like Pantelleria for the caper plant. This volcanic island south of Sicily is actually covered with bushes that make the most prized capers in the world. So why not eat more of the caper plant, rather than only capers? The WHOLE plant is fully edible! Yes, that means the flower buds (aka the capers), but also its leaves and berries.
For Gabriele + La Nicchia team, using everything that the caper plant has to offer is the best way of giving back to this food that is the icon and soul of Pantelleria.
CAPERS
Delicate and SO aromatic, they're the buds of the caper plant and pack an unparalleled umami punch.
CAPERBERRIES
Fruity with lemony notes, they're the fruit of the caper plant and have a rich mouthfeel, meaty and dense.
CAPER LEAVES
Preserved in EVOO + vinegar, these firm but thin caper leaves are your next level garnish for salads, grilled fish, or meat.