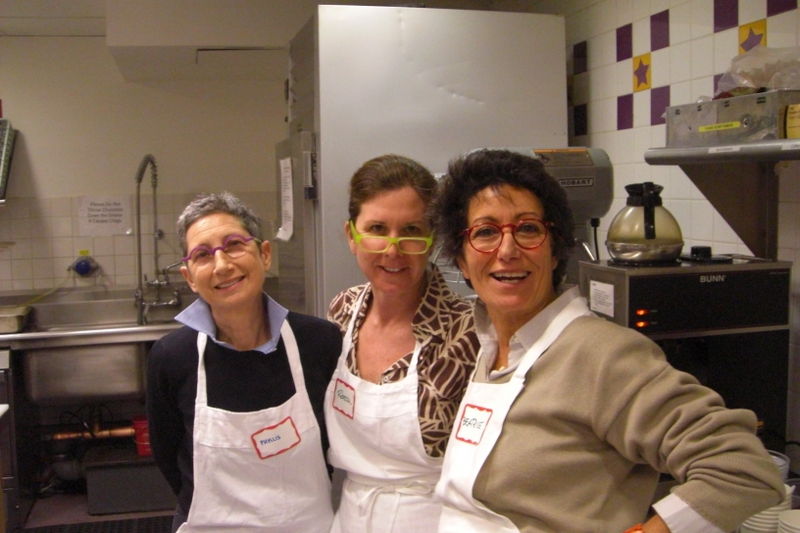 Martina gave us (Phyllis, Rebecca and me) a wonderful gift for Christmas (my favorite gift, short of a basket from Gustiamo). It was a lesson of knife skills with Norman Weinstein at the Institute of Culinary Education (formerly Peter Kump). We went last Thursday night.
Not only did we have a lot of fun, we (I) learned a lot! It completely changed the way I use the knife. A few things Norman is adamant about:
– use only good knives. This seems logical but I, for one, have a collection of weird knives from all over the world. Norman likes – and I am sure, he takes commissions  from the sales of – Wusthof knives. Norman likes to use only few knives for many tasks; he favors the 10 inch blade. I bought this enormous knife at a discount at the school.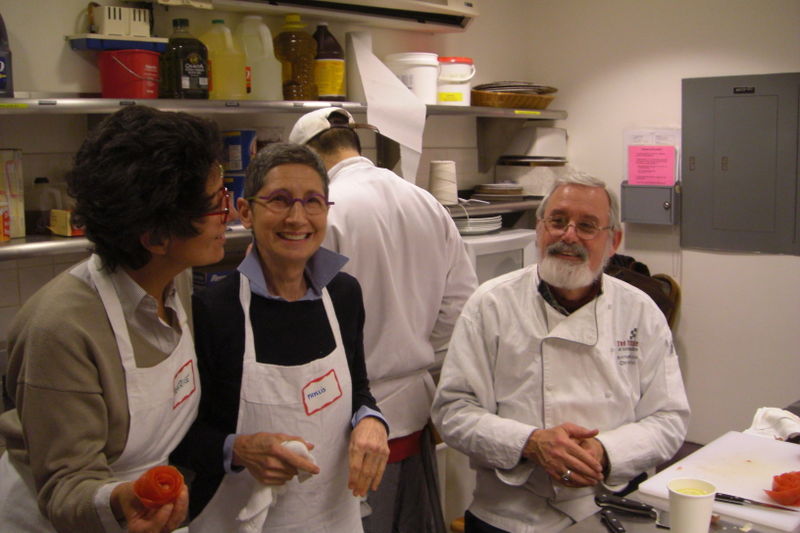 – take good care of your knives; they always need to be sharp. Have it done (once a year) by professionals. NEVER stop at the trucks with the bells on the street. He says they ruin knives. I always used them because I always felt sorry for the guys and wanted to help them.
– never watch the food network. I never do. Mainly, because I don't have the time.
– then, the real cutting starts: it is all in your grip, swing and follow through. [Could this cutting lesson ever help my golf game, too?] I've done a lot of practice since cutting/slicing/chopping/dicing with pleasure and ease. Last night, I even sliced paper thin a clove of garlic with the 10 in. knife. Thank you, Martina. Next time is boning and carving.