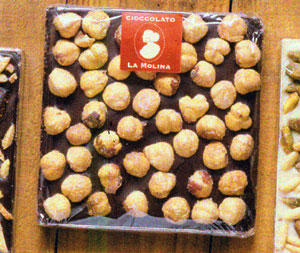 La Molina has arrived in our warehouse. All of it, several different SKUs, various bars of chocolate and the gianduja spread. It means we are getting ready for the Holiday Season.
Riccardo and Massimiliano Lunardi are brothers who grew up around their father's bakery, "Al Dolce Forno" in Quarrata, near Pistoia. Ten years ago, they created La Molina Chocolate and they represent a new wave of Italian chocolatiers, a blend of Italian tradition and modernism. The Lunardi brothers' have taken their love of chocolate to new heights.
The prices of cocoa has also reached new heights. It is now $3,390 per ton; it doubled over the last two years and it is more than 5 times more than in 2000. I guess it is now even more appropriate to call it "brown gold". Do not panic. At Gustiamo, only the quality keeps increasing. The prices of La Molina chocolate have not changed!