Gustiamo works all year long for Italy: visiting our artisans, exploring their farms, learning about their land and traditions, and importing their food. Now it's your chance to share these ingredients with the people you love.
Our gifts are farmer made food for classic Italian recipes and unique tasting collections; always packaged in recycled wood and paper (never plastic).
Choose from our expertly curated Italian gift baskets or design an Italian food gift yourself.
From the Gusti team: our top 3 favorite gifts.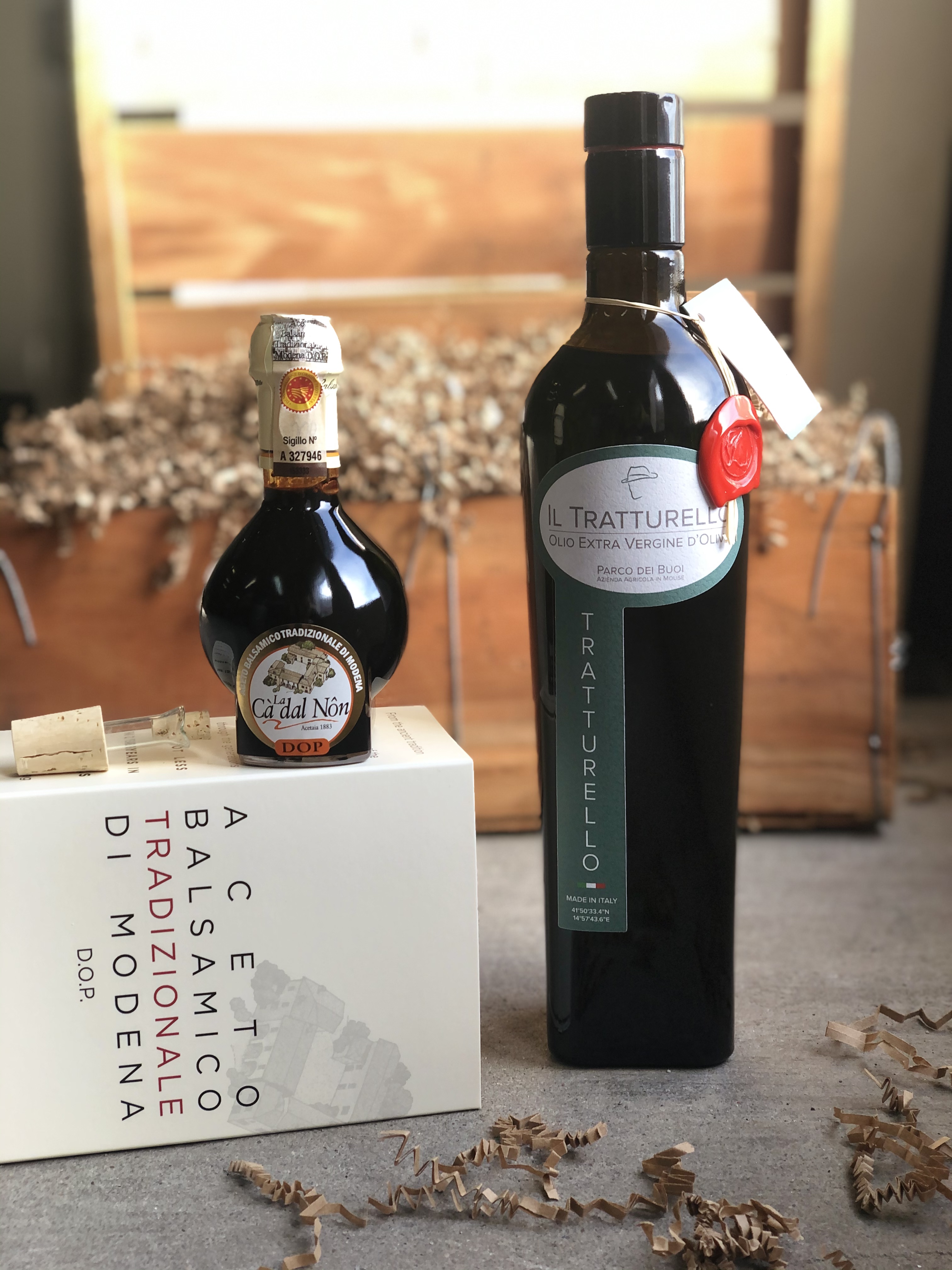 1. A bottle of Pianogrillo extra virgin olive oil from Ragusa in Sicily + a Traditional Balsamic Vinegar of Modena aged for 12 years in wooden barrels.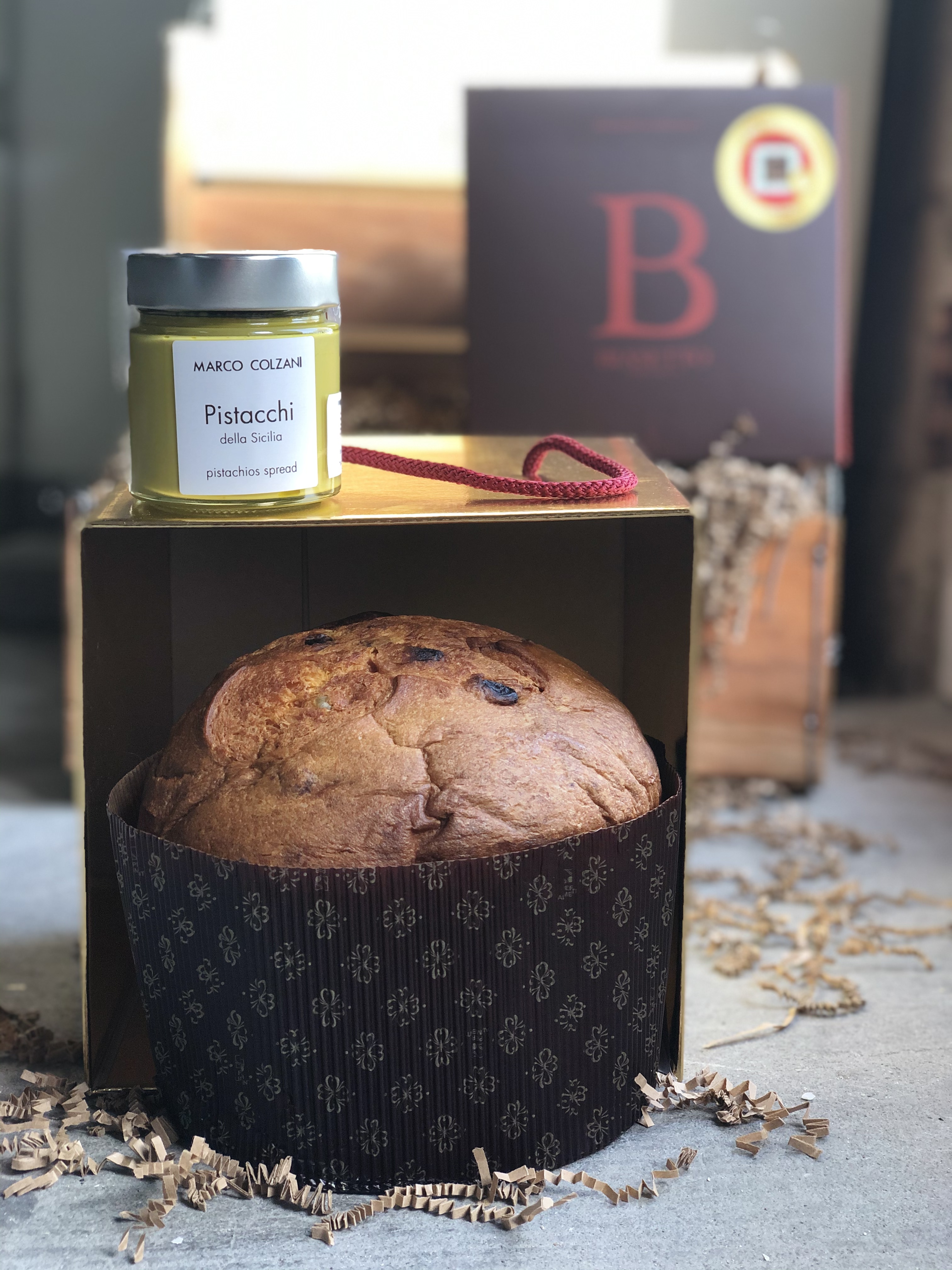 2. A heavenly Panettone just baked by Biasetto in Padova + a jar of the most decadent Sicilian pistachio sweet spread.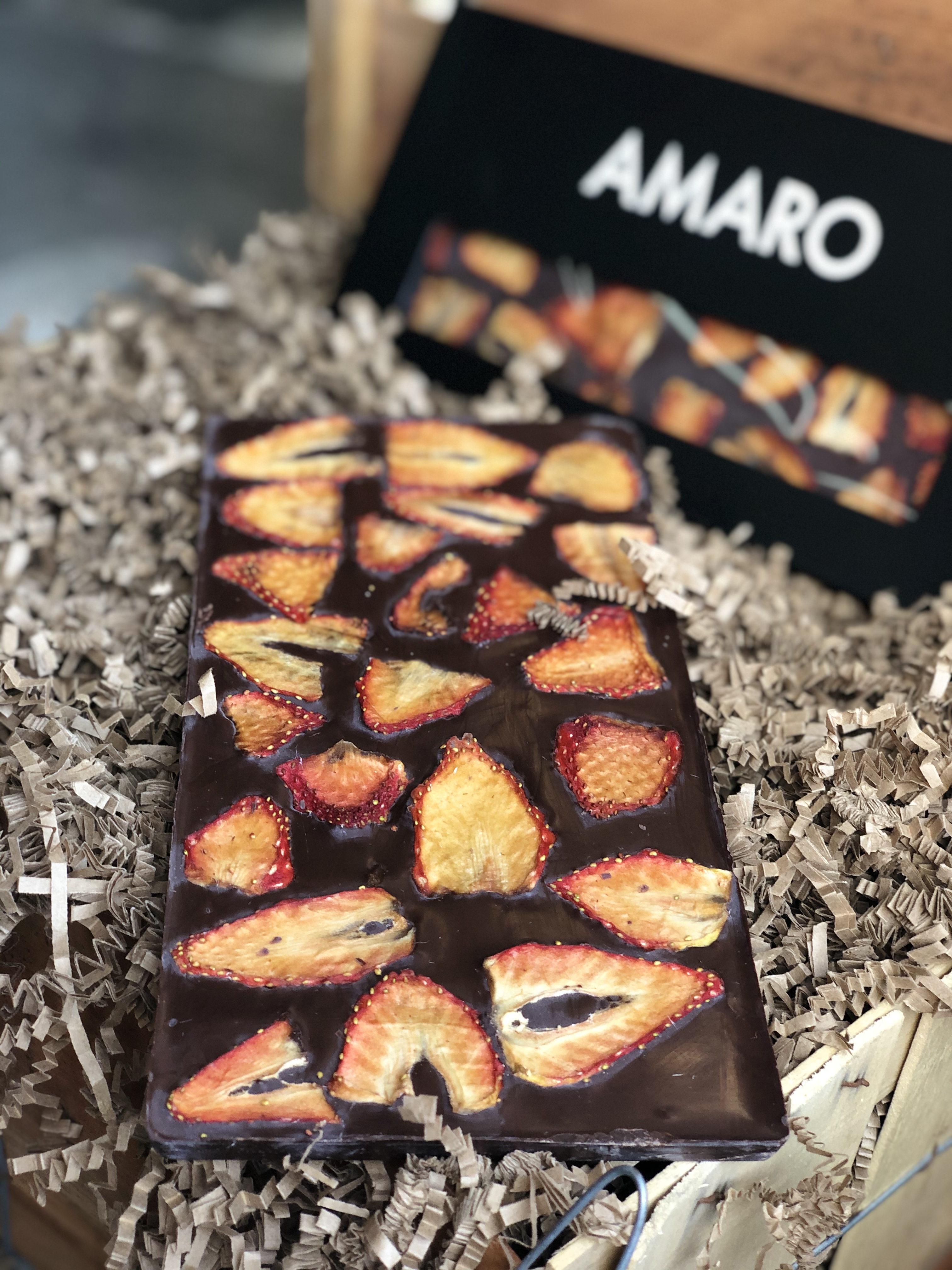 3. A big, thick brick of bean to bar dark chocolate from the Ivory Coast adorned with petals of dried strawberries from Basilicata.