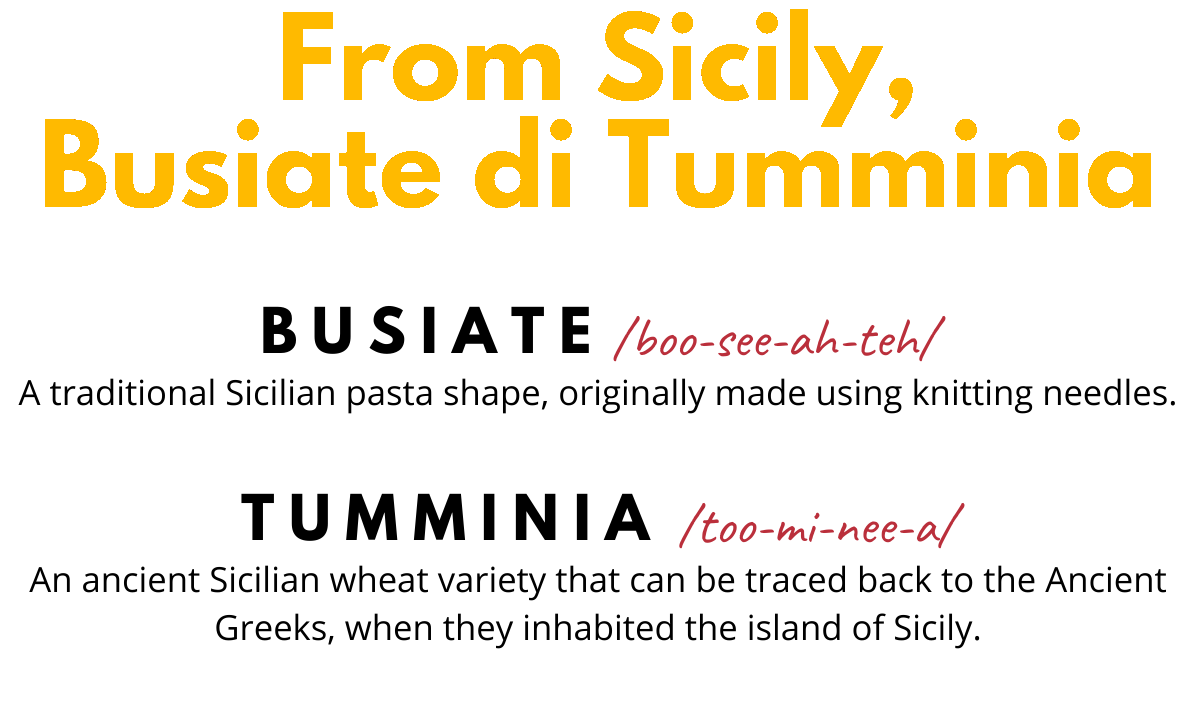 Have you ever had a pasta so flavorful that you can actually taste the sweetness of the wheat? A pasta so full of Sicilian history, culinary traditions, and aromas that it provides the next best experience to being in Sicily? Busiate di Tumminia are that powerful.
Busiate di Tumminia are unique. They have a rich, nutty flavor and an out-of-this-world rough, porous texture. To encourage all their personality to shine, we love to serve them with just a drizzle of extra virgin olive oil.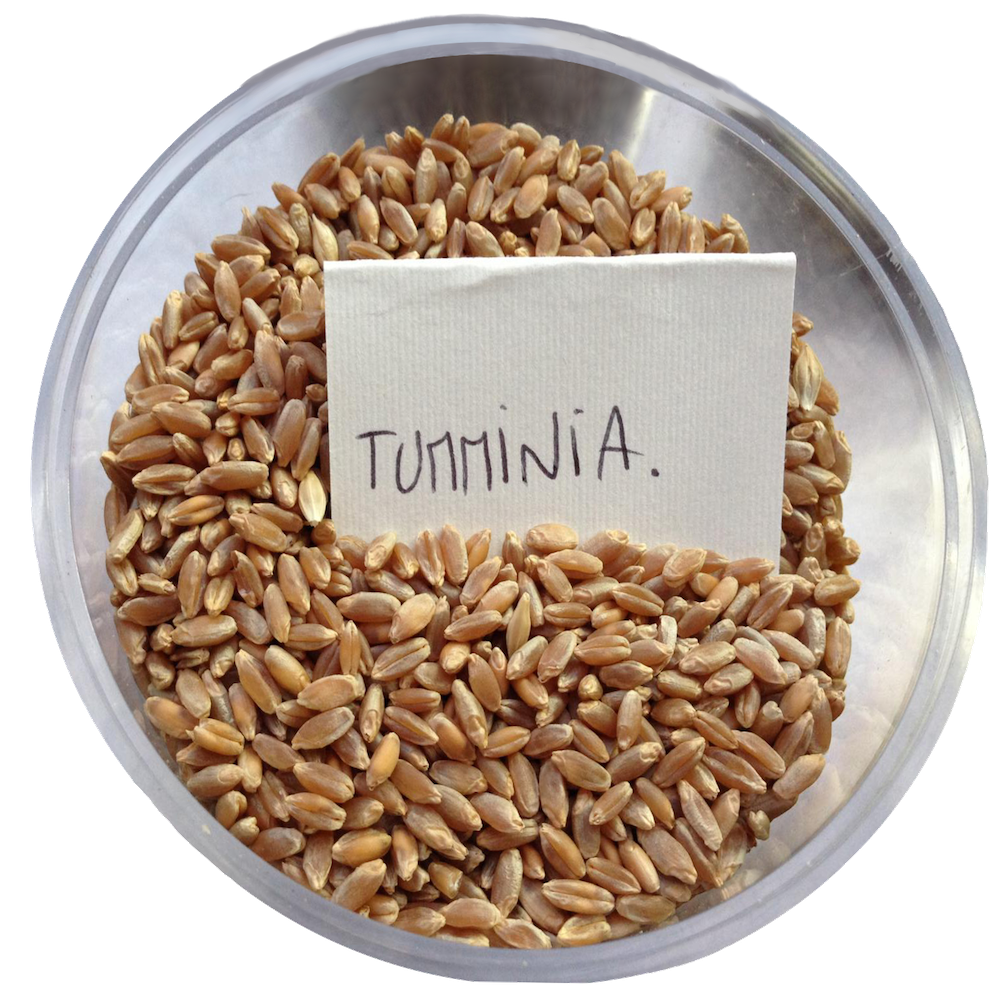 Tumminia is an heirloom grain, native to Sicily, that was risking extinction.
That was until our revolutionary miller, Filippo Drago, worked with local farmers to rescue Tumminia and other Sicilian ancient wheat varieties. Filippo makes stone milled flours at his mill in Castelvetrano.
That's right, to make this pasta, Filippo grinds the wheat kernels with his stone mill. The entire grain goes in the pasta: bran, germ, and all.
Busiate di Tumminia are an iconic pasta. In their corkscrew coils, they carry all the richness of Sicily's heritage. This pasta is beyond whole wheat pasta.
ATTENZIONE: RECIPES!
Busiate di Tumminia taste heavenly on their own, but they are great with rustic sauces too.
Pesto alla Trapanese, Sicchie d'a Munnezza, Sausage and Friarielli…
Read all our favorite recipes for Busiate di Tumminia on the GustiBlog.