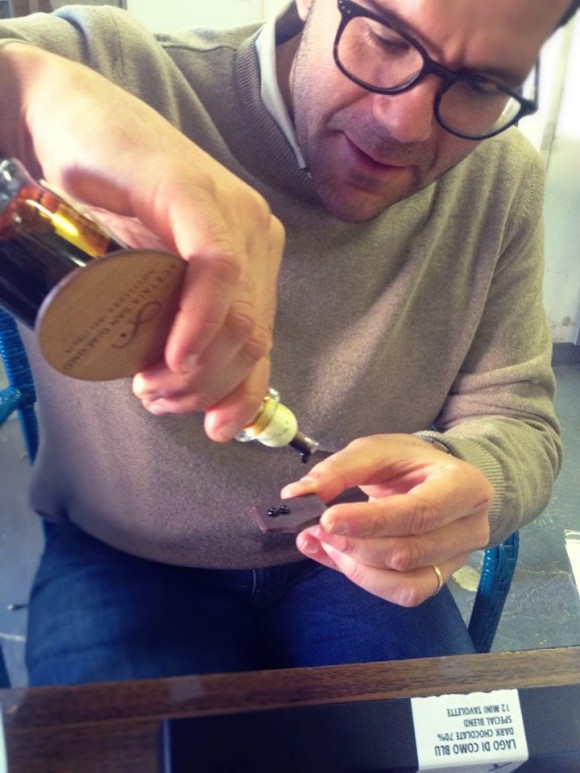 Legend has it that when Andrea Bezzecchi was just a kid, our good friend Antonio Tombolini convinced him to forgo his ambitions to become a lawyer and to go into the family business: balsamico.
We are so glad he did because Andrea's San Giacomo Balsamic Vinegar is fantastic. He is a passionate man dedicated to his art of making both exceptional Aceto Balsamico Tradizionale and Balsamic Condiment. While he was in NYC he came up to the Bronx where we spent a lot of time talking about issues affecting authentic balsamic makers like himself.
We talked about the infamous Balsamic IGP in Italy, which somehow manages to a better job protecting big industries than artisans like Andrea… sigh. We also talked about some of the strange balsamic traditions Andrea observed in the USA. Exhibit A: white balsamic.  Unfortunately, balsamic is one of the most imitated and appropriated Italian foods in the world. Fortunately, we have someone like Andrea defending it!
While in NYC, Andrea had the luck of being caught in the epic January snow storm. How did he handle all that snow? Made it balsamic flavored! Grazie Andrea!