We just chatted with Gina from The Navelli Saffron Cooperative. We learned a few things and brushed up on our saffron facts: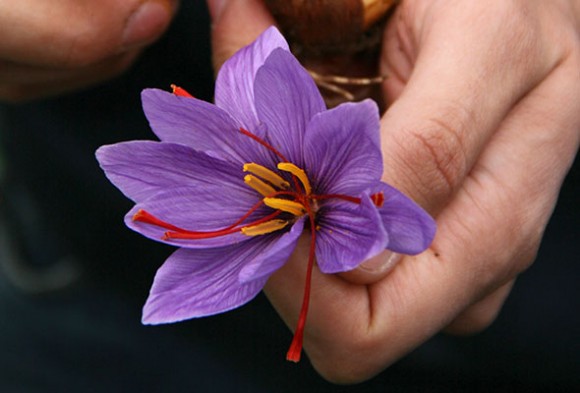 The cooperative (made up of less than 100 crocus farmers) produces 80 kilos of saffron every year. It takes 250,000 crocus flowers to produce about 1 kilo of saffron threads! This year a couple of wild boars ate through 3 hectares of crocus flowers. Incredible! So this year there was less of a saffron yield.
Gina also talked to us about the importance of crocus bulbs in saffron production. The Navelli Saffron Cooperative is the only DOP saffron production in the world, mainly for two production practices. First, because they replant their bulbs every year, as opposed to  the every 4-ish years of conventional saffron production. Second, because the saffron cooperative exclusively drys their saffron threads over a fire of almond and oak wood. Never in the sun, which would overcook the saffron and destroy some of the flavors. How hot should the saffron fire be? Well it really shouldn't be a fire at all. Saffron should be dried over gently smoldering embers, warm enough so that if you "put your hand up next to it, it feels pleasurable," Gina tells us.