Welcome Testa Conserve to the Gusti Family! This partnership is long in the making, and we're proud to announce a whole line of top-notch fish from our newest producer. We've got their wild-caught Sicilian mackerel and sugarello (horse mackerel) preserved in organic Sicilian extra virgin olive oil, as well as their bluefin tuna bottarga ready to become our pantry staples. Testa Conserve prides themselves on their short supply chain: "noi lo peschiamo, noi lo lavoriamo" is their motto. They are the ones capturing the fish from the Mediterranean Sea and then processing them on land. This is REALLY rare in the tinned fish world.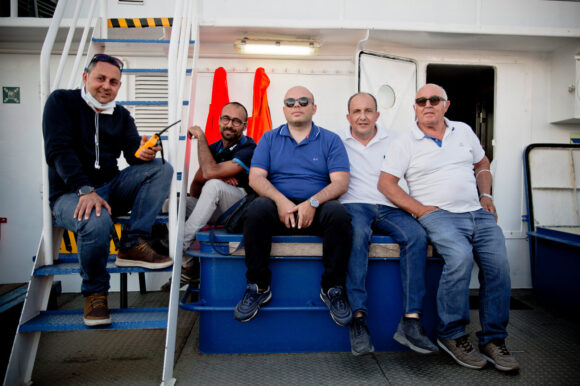 A Family Business
The Testa family have sailed the Mediterranean for at least 200 years, and likely long before that. Today, three cousins run Testa Conserve: Tuccio, Nino, and Giuseppe. Based in the ancient city of Catania, Testa Conserve has its headquarters in the historic Ognina port. That's where Testa's two fishing boats, the Atlante and the Futura Prima, call home.
The Boats
The Atlante is Testa's dedicated bluefin tuna and oceanographic research boat. Bluefin tuna is one of the most regulated products in the world. Each year, the International Commission for the Conservation of Atlantic Tunas (ICCAT) sets a global fishing quota, and allocates a percentage to a handful of authorized fishermen. Testa is one of those few. The Atlante is equipped with top of the line instruments and research equipment. While out at sea, an EU inspector must be present over the course of the entire expedition. We told you, one of the most regulated products in the world!
The Futura Prima is the Testa family boat. An older vessel, it is used to fish sgombro, sugarello, and anchovies all throughout the year. The Testas catch these "pesci azzurri" primarily around the Aeolian Islands, then process them down the coast at Portopalo di Capo Passero.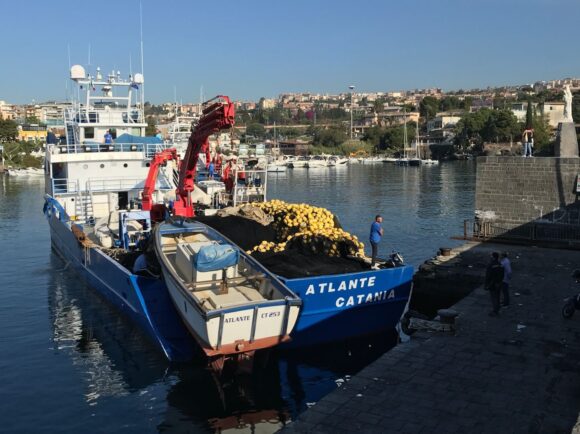 "You can't compete with the sea. There are so many unforeseen circumstances that you can only strive to get to know the sea, to befriend it. We are not good at this, it is the sea that is good, it is the sea that helps you if you respect it, if you know how to make it your friend. A friendship that has something to do with devotion." – Captain Pippo Testa
Testa Conserve operates with complete transparency and traceability. They are both the fishermen and the manufacturers, the sea is their resource and their home. They believe in responsible and non-intensive fishing that respects the life cycle of marine fauna to ensure a sustainable replacement rate. The Testa family have always thought of themselves as stewards of the sea, and strive to adopt virtuous behaviors in every aspect of their work. Fish is their way of life, one they must maintain for future generations.