The inspiration for this carbonara of bottarga came to mind during our last trip to Sardegna, between a car drive to visit one producer and another. Mullet bottarga is truly front and center in the whole Sardegna culinary experience, and the more we ate it in different dishes, the more this recipe seemed like a natural evolution. In the end bottarga is the salted, slightly smoky, and wonderfully umami egg sack of the mullet, so it definitely belongs in the eggy triumph that is spaghetti alla carbonara. And in this sea carbonara, bottarga plays the crispy and fatty role so perfectly that you will not miss the guanciale.
Ingredients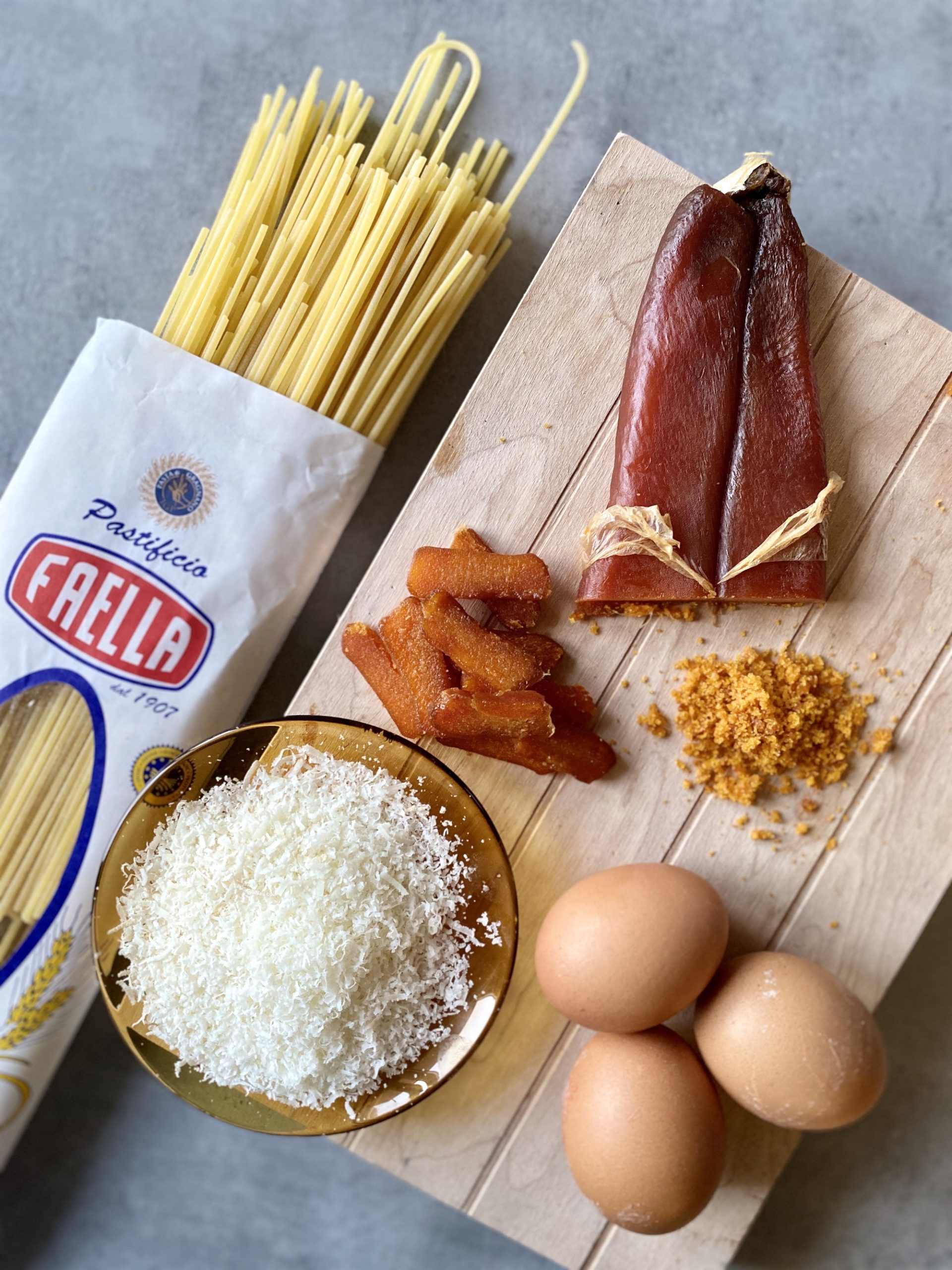 Preparation
Heat EVOO in a skillet and grate half of the bottarga in it.
Slice the other half of the bottarga in cubes, then and add them to the skillet.
Cook on high flame for a couple of minutes, letting the bottarga cubes get crispy and the oil get flavored.
Beat eggs and egg yolks and incorporate pecorino until creamy.
Add a pinch of salt.
Cook Spaghettoni in salted water until al dente.
Drain spaghettoni keeping all the cooking water in a bowl and toss pasta in the skillet with bottarga, stirring on a medium flame for about a minute.
Add one cup of pasta water to get a glossy result.
Take the skillet off the heat and keep stirring the pasta with a wooden spoon for less than a minute, as it cools down.
Add the egg and pecorino and keep stirring, letting the egg get creamy but not scrambled. Add another cup of cooking water to help emulsify all the ingredients.
Season with black pepper and serve.