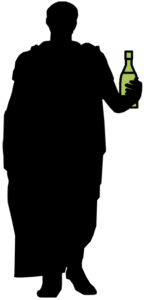 Olive oil made in Sabina, 30 miles north of Rome. The ancient Romans used it and you use it too.
Pretty cool, no? 
Yes, production of olive oil is a millennial tradition in the Sabine Hills. AND the EVOO of Sabina is the first Italian EVOO to get the DOP distinction in Europe! Very cool. 
We've been tasting this New Harvest EVOO with some of the best chefs in Manhattan and Brooklyn. Our favorite comment so far has been, "Wow. Just Wow."
You know you've done well when you leave a NYC chef speechless! 
Here are our tasting notes for
Cru di Crues 2016/17 Harvest:
This is powerful EVOO.
Powerful, but well balanced, with a rich finish. 
Notes of artichoke on the nose.
It tastes like green tomato; it's got that hint of fruitiness. 
It's not too bitter.
It's not too spicy.