Nancy Harmon Jenkins is our EVOO heroine. She is our go-to person when we need Extra Virgin clarity or inspiration. She is a wealth of knowledge and her book Virgin Territory is a must read and must cook (so many fab recipes!).
Nancy is a big fan of Pianogrillo EVOO and in her book she talks about the maker of Pianogrillo, Lorenzo and the good work he does.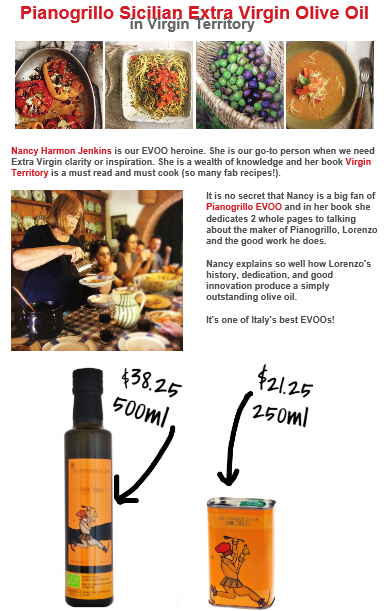 Click here to read more about it in our newsletter; and to sign up for our newsletter type your email address into the white box at the top of this page and click submit (don't forget to confirm your subscription!).