It seems pretty obvious that the United Nations has a secret crush on Gustiamo. Before we could even finish celebrating UNESCO's recognition of Zibibbo Grapes, the party for Pesto Genovese began!
The news that Pesto Genovese is on its way to being included in UNESCO's Cultural Heritage of Humanity List is hot off the press and the Italian media is buzzing.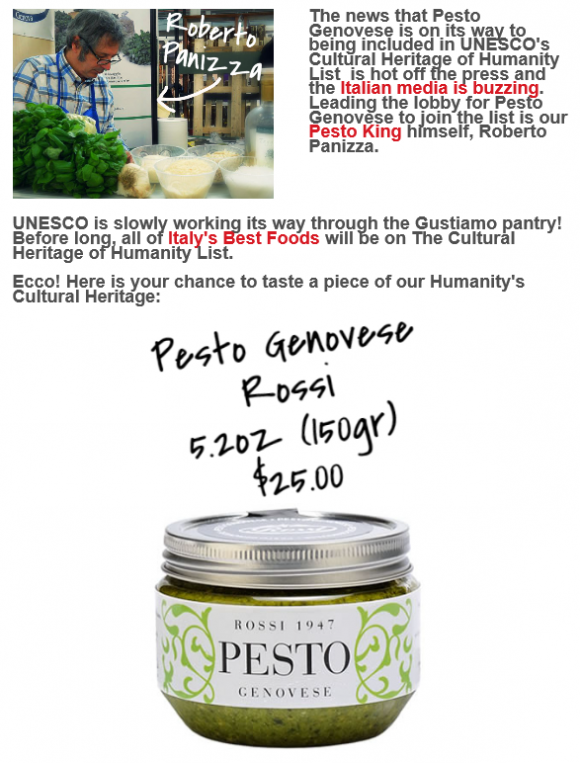 Click here to read more about it in our newsletter; and to sign up for our newsletter type your email address into the white box at the top of this page and click submit (don't forget to confirm your subscription!).