This pasta is truly seducing America. As soon as it arrived, it practically sold out. Now it is back, and it is bigger. Our loved grain miller Filippo just sent us these big bags (500 grams!), enough for dinner for 5-6 people. Mangia Abbondanza!!
If you haven't tried it, please do. This pasta is made in the heart of Sicily with an ancient grain type native to Sicily called Tumminia.
This Tumminia pasta is rich and nutty, it holds pasta sauce in an incredible way, and to top it off it's naturally low in gluten. Our gluten sensitive friends are literally ordering it by the case!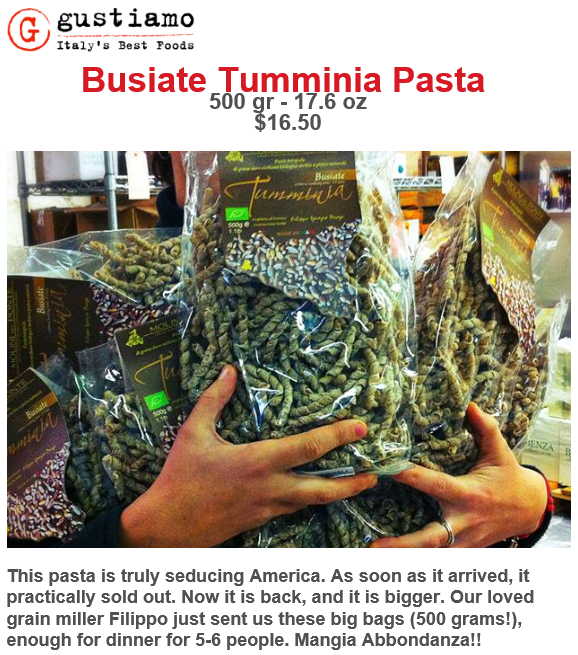 Click here to read more about it in our newsletter; and to sign up for our newsletter type your email address into the white box at the top of this page and click submit (don't forget to confirm your subscription!).