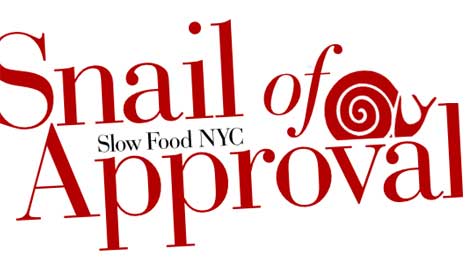 Gustiamo, is one of them.
If you open this link, you'll see us sandwidched between the Greenmarkets (53 in the five boroughs) and Hearth, Marco Canora's restaurant in the East Village. Good company, eh?
What is the Snail of Approval? It is a reward that Slow Food gives to food establishments "because of their contributions to the quality, authenticity and sustainability of the food supply of the City of New York".
Thank you Slow Food!