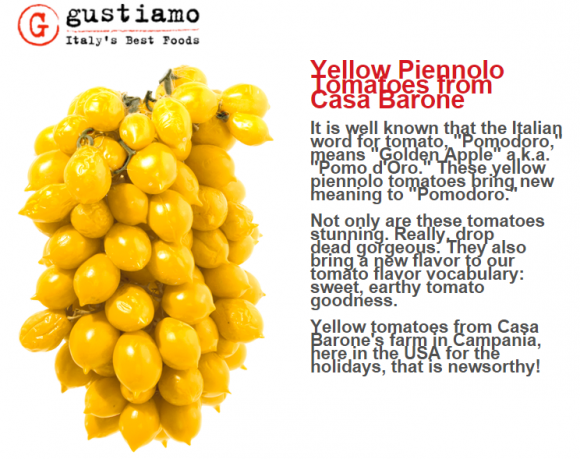 It is well known that the Italian word for tomato, "Pomodoro,"
means "Golden Apple" a.k.a. "Pomo d'Oro." These yellow piennolo tomatoes bring new meaning to "Pomodoro."
Not only are these tomatoes stunning. Really, drop dead gorgeous. They also bring a new flavor to our tomato flavor vocabulary: sweet, earthy tomato goodness.
Yellow tomatoes from Casa Barone's farm in Campania, here in the USA for the holidays, that is newsorthy!
Click here to read more about it in our newsletter; and to sign up for our newsletter type your email address into the white box at the top of this page and click submit (don't forget to confirm your subscription!).