Saveur magazine has gone crazy for Colatura from Cetara. As this Saveur article says, "Every Italian knows that the finest colatura di alici comes from Cetara, the sun-drenched village…The Cetarese like to mix colatura into pasta with olive oil and garlic, adding a wallop of briny mouth-filling umami."
To make sure everyone gets a taste, we just stocked up on Colatura!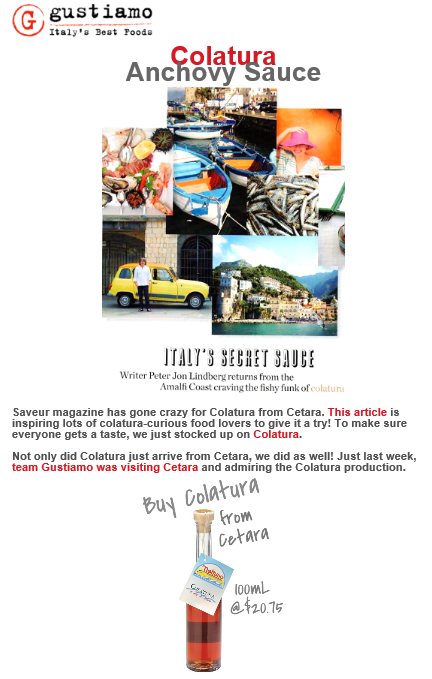 Click here to read more about it in our newsletter; and to sign up for our newsletter type your email address into the white box at the top of this page and click submit (don't forget to confirm your subscription!).