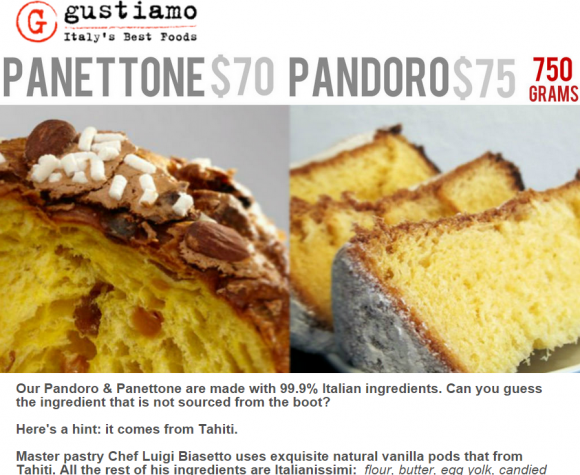 Our Pandoro & Panettone are made with 99.99% Italian ingredients. Can you guess the ingredient that is not sourced from the boot? Here's a hint: it comes from Tahiti.
Master pastry Chef Luigi Biasetto uses exquisite natural vanilla pods that come from Tahiti. All the rest of his ingredients are Italianissimi: flour, butter, egg yolk, candied orange, raisins, almonds, sugar, mother yeast, sulla honey, sea salt… all from Italia!
Click here to read more about it in our newsletter; and to sign up for our newsletter type your email address into the white box at the top of this page and click submit (don't forget to confirm your subscription!).