By this time in the holiday season our friends and customers all have the same question. How to give a high quality gift, without wasting precious holiday time?
Ecco! Your solution! Buy a Gustiamo gift certificate, include a personalized note, we'll email it directly to you or to your recipient! Just let us know who the gift certificate goes to in the "special instructions."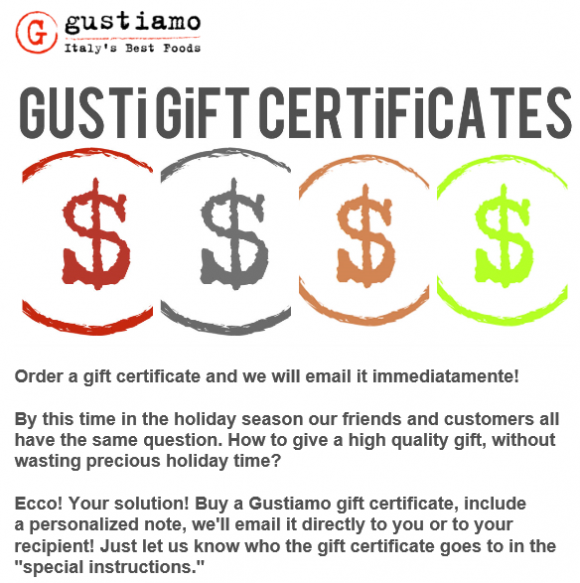 Click here to read more about it in our newsletter; and to sign up for our newsletter type your email address into the white box at the top of this page and click submit (don't forget to confirm your subscription!).