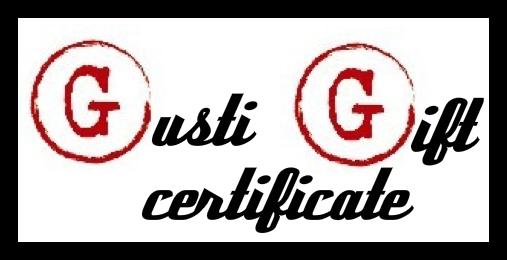 Gustiamo gift certificates are
fast, efficient and special; in short, everything you look for in a
gift certificate. Buying for an Italian Foodie is not always easy. When
it comes to Extra Virgin Olive Oil, we tend to favor one variety of
olive over another; and we always prefer our Gragnano Pasta in a specific shape.  
When you give a Gustiamo gift certificate you show your loved one (or that office secret santa that you never know what to buy for), that you put real thought into your choice. Not only are you supporting a small NYC business, you are also supporting small scale farmers and food makers in little towns all throughout Italy
.
And to top it off, the
Gustiamo gift certificate
  is
practically instantaneous. As soon as we receive your order, we e-mail
the certificate (during business hours). Our gift certificates don't
expire and one of our native Italian food-nerds is always happy to chat
with the recipient of your gift to talk Italy and help choose the best
artisan foods for them.