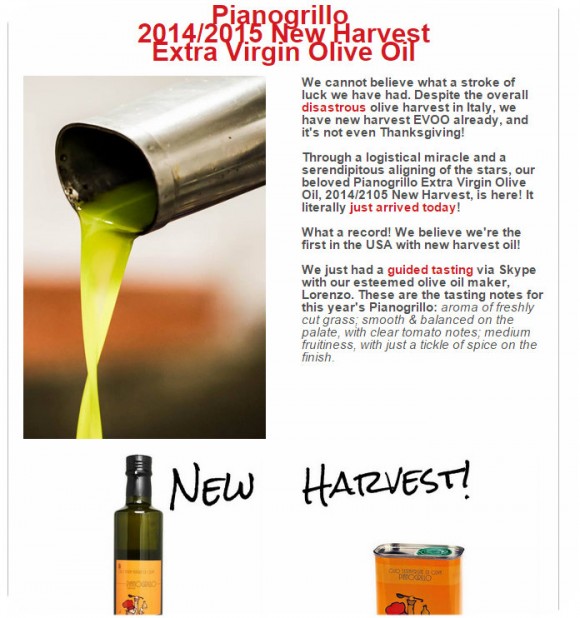 We cannot believe what a stroke of luck we have had. Despite the overall disastrous olive harvest in Italy, we have new harvest EVOO already, and it's not even Thanksgiving!
Through a logistical miracle and a serendipitous aligning of the stars, our beloved Pianogrillo Extra Virgin Olive Oil, 2014/2105 New Harvest, is here! It literally just arrived today!
What a record! We believe we're the first in the USA with new harvest oil!
We just had a guided tasting via Skype with our esteemed olive oil maker, Lorenzo. These are the tasting notes for this year's Pianogrillo: aroma of freshly cut grass; smooth & balanced on the palate, with clear tomato notes; medium fruitiness, with just a tickle of spice on the finish.
Click here to read more about it in our newsletter; and to sign up for our newsletter type your email address into the white box at the top of this page and click submit (don't forget to confirm your subscription!).