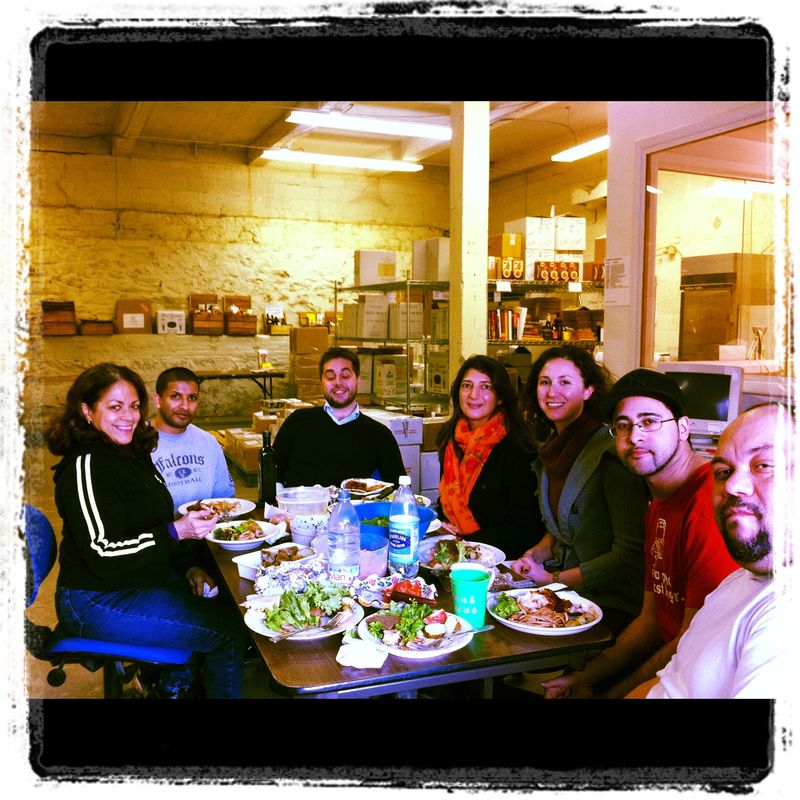 Lunch at Gustiamo is a magical event. The whole team gathers around the table for a moment of pause from the warehouse rush,
and the menu changes every day.
I don't know about you but I love leftovers, especially leftovers from Italians' kitchens. Every day is a surprise and this is an excellent way for me to taste-test more Gustiamo
products:  Beatrice's special recipe for farro and beans (with secret
ingredient Colatura!), Martina's chickpeas and risotto, Pianogrillo oil on our
salads, Millefiori honey and Caffe Sicilia jam on the bread, Fiore di Sale
on almost everything, and yesterday I got to try the Dried Figs
from Cilento for the first time. These
figs have been flying out of the warehouse because they make the perfect holiday gift. I have to get one for my grandmother before they are all gone!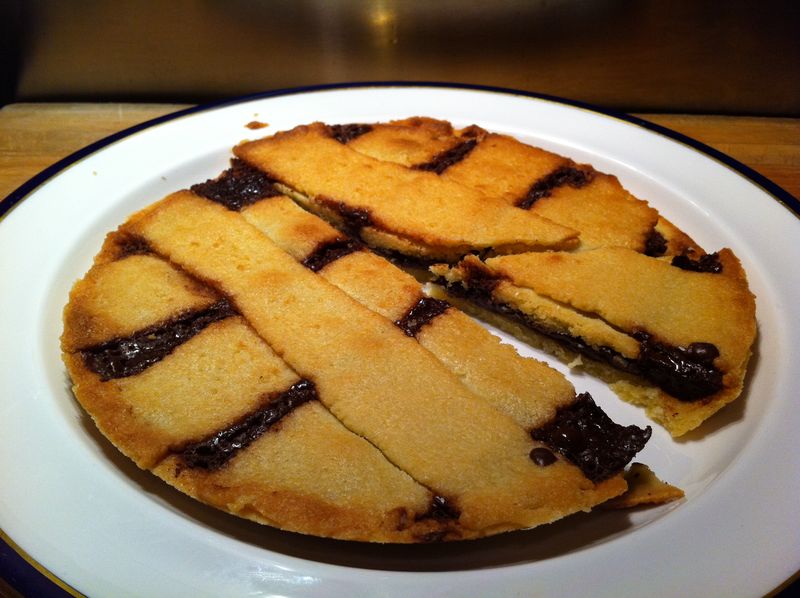 Our lunches
are always a well-rounded meal, "certo!", therefore dessert is included.
Today Beatrice treated us to her crostata baked with Gianduja Chocolate Hazelnut spread. Gustiamo products are not only delicious but versatile too! To conclude our meal, Stefano makes a batch
of Sant'Eustachio coffee to help us get back to work, the
aroma warming the chill of the warehouse in winter.  Now, I'm about to enjoy my first sip.
Ciao!
-Elana
[email_link]