These organic lentils are precious gems of wholesome goodness! They're grown on Umbria's Colfiorito Plateau by the Cappelletti family, and are truly unique with incredible texture and flavor.
Ancient Italian lore says that eating Lentils, which resemble small coins, bring a prosperous and plentiful anno nuovo!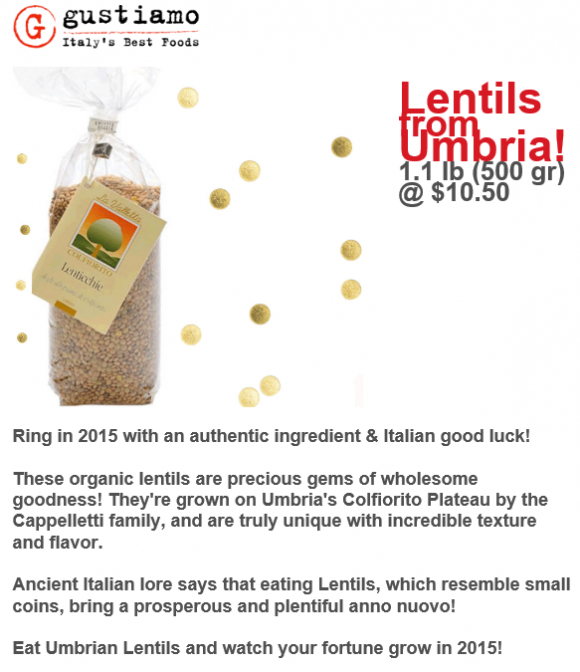 Click here to read more about it in our newsletter; and to sign up for our newsletter type your email address into the white box at the top of this page and click submit (don't forget to confirm your subscription!).