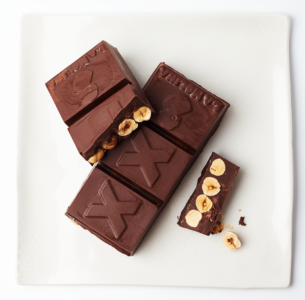 Q: How sexy is this chocolate?
A: Very sexy.
We really have nothing more to say.
This chocolate speaks for itself.
Made in Tuscany, it's Gianduja with Piemontese (of course) hazelnuts. It comes in dark chocolate and milk chocolate.
The bar is called XXL for its hunky size.
It is the perfect size for gifting.