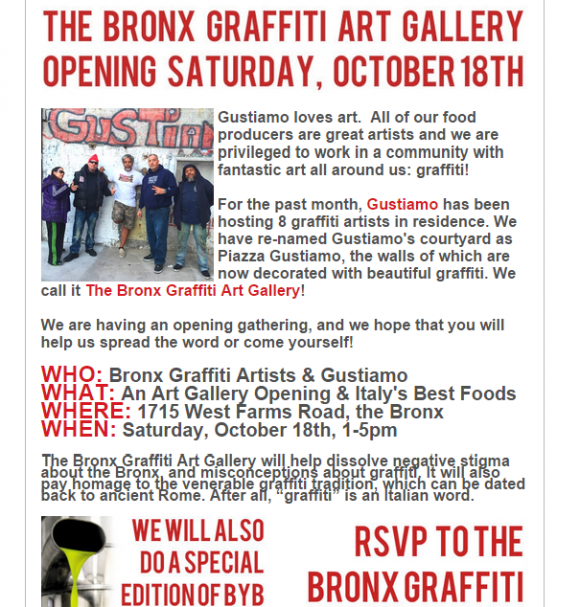 The Bronx Graffiti Art Gallery is a new outdoor public art space located in the courtyard of Gustiamo, a.k.a. Piazza Gustiamo.
This gallery is directed by world-renowned graffiti artists LadyK Fever and Scratch. LadyK Fever aka Kathleena Howie and Scratch.
The gallery will include the artwork of TATS CRU: BG183, BIO and NICER, CES, KINGBEE, SKEME, SCRATCH, FEVER, TRIKE and more. The unveiling of the walls will take place on October 18th in the courtyard space outside of the Gustiamo warehouse.
Hush Tours is also a proud sponsor of The Bronx Graffiti Art Gallery!