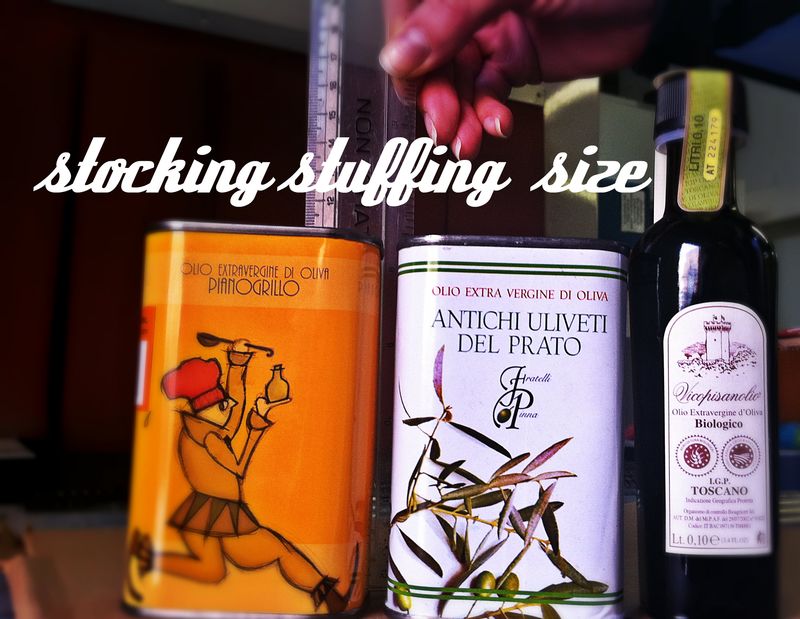 Our baby tins and bottles of Extra Virgin Olive Oil were
practically made to be king stuffers. Unlike many doodad type
stuffers you may be considering these are super functional and as they say
in Sicilian, "sono duci a vedersi", so cute looking! Even
the most ardent EV Olive Oil consumers we know find these little tins/bottles a
staple in their lives.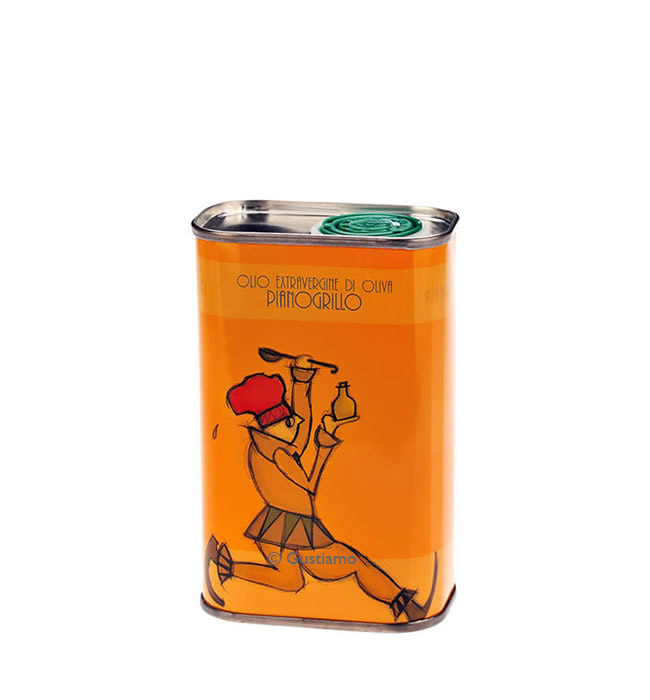 A small tin of Pianogrillo will fit perfectly into your desk drawer at work or into your
commuter lunch box. We even have a friend that keeps a tin of Antichi Uliveti
Del Prato EV Olive Oil
in her purse which she sneaks onto ordinary restaurant
salads to give them the exotic flavor of Sardinia.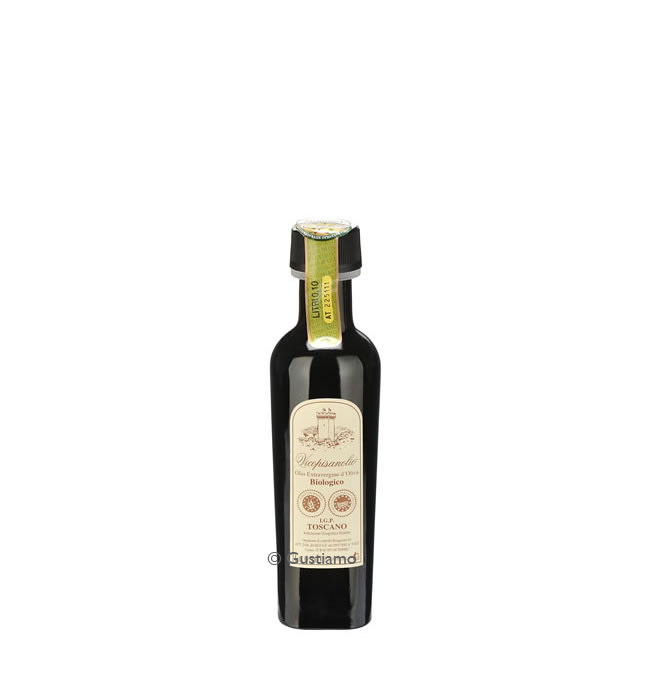 The small tins of Pianogrillo & Antichi Uliveti are about 11 inches tall and the small bottle of Vicopisano
is about 16 inches tall, and they all contain about 8.5 ounces of the
green good stuff. As we said, a great size for stocking stuffing.
But which to choose for your empty stockings? We
recommend the mono-varietal (bosana olive) Antichi Uliveti Del Prato EVOO
from Sardinia for the fish lover in you life. For someone who loves an
intense spice, go for mono-varietal (tonda iblea olive) Pianogrillo from Sicily. And for that special someone who always chooses a fruity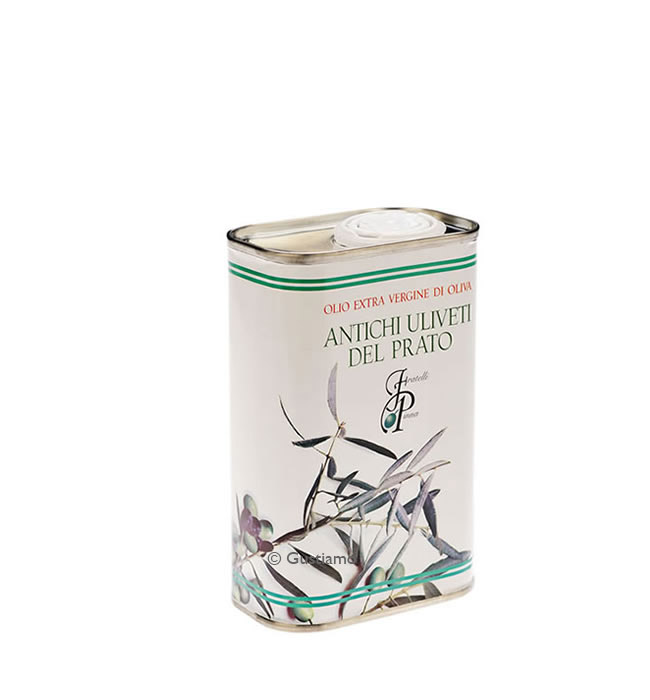 EVOO, we recommend mono-varietal (frantoio olive) Vicopisano from Tuscany.