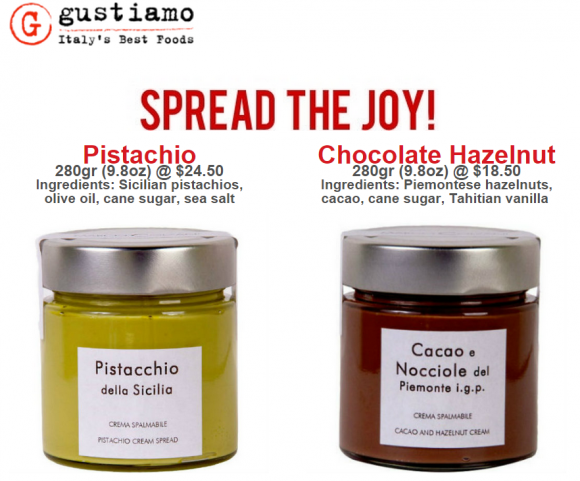 We know, your first thought when you saw these fantastic spreads was "pass me a spoon." Don't worry, you are not alone. We just caught Beatrice red handed (or perhaps "green handed") with a jar of pistachio spread.
These spreads are made by Marco Colzani, our marvelous chocolatier near Lake Como. Marco is one of the very few artisans in all of Italy making these spreads without palm oil or other unhealthy ingredients. The result is spectacular.
While "with a spoon" is a totally legitimate and HIGHLY recommended way to enjoy these spreads, we also suggest you eat them on fresh bread.
These spreads are also wonderful as pie & ice cream toppers, in crostata Italiana, and as icing for cakes & cupcakes.
Click here to read more about it in our newsletter; and to sign up for our newsletter type your email address into the white box at the top of this page and click submit (don't forget to confirm your subscription!).